Sarah's Chop for Charity
30 Aug 2019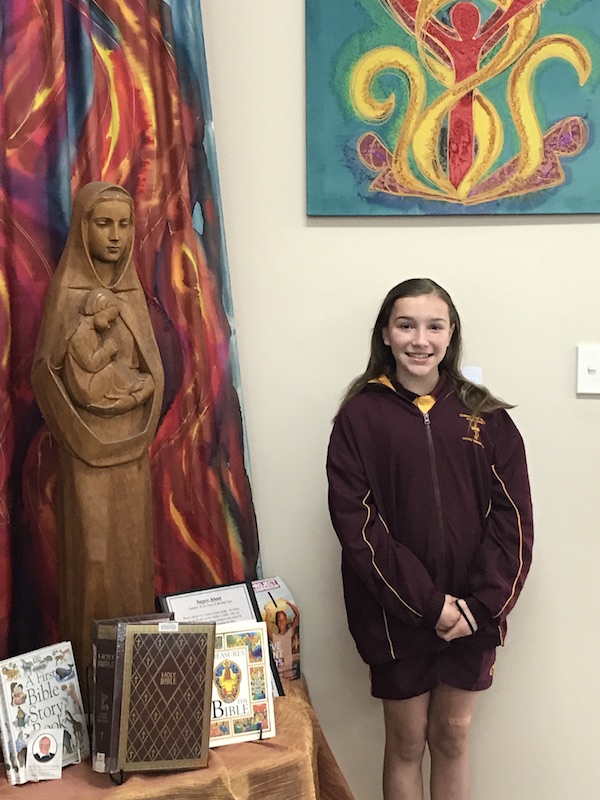 A Christ the King Year 5 student, Sarah is raising money and cutting her hair for the Kids with Cancer Foundation. She has already raised nearly $11 000.
After seeing a promotion for everyday hero on a social media app, 11 year old Sarah thought that raising money and shaving her hair for kids with cancer was a cool idea. Sarah said "I thought I could do that as well." So she went about setting up her page and sharing it with friends and family to begin raising much needed funds for those who are youngest in our community with cancer.
"I've created this page because I want to make a difference and help by fundraising for Kids with Cancer. I am going to shave my head and donate my hair to Variety, The Children's Charity, because they have a special wigs for kids program and it will be made into a wig for children who don't have hair of their own. 25th September 2019 is the big day!
I'm inspired by the work of Kids with Cancer Foundation and wanted to support them by raising money as part of my participation in Fundraise for Kids with Cancer Foundation."
The Kids with Cancer Foundation is an independent non profit Public Benevolent Institution. Our funds go to help the youngest sufferers of childhood cancer from newborn babies to young teens. We provide direct financial assistance to families with household bills, accommodation and flights etc. Funds are also provided to children's hospitals for vital equipment along with salaries for: research, doctors, nurses, pharmacists, social workers etc. and capital works to build new or modernize existing oncology day wards.
Congratulations Sarah for promoting such a worthwhile cause.
Sarah personally thanks everyone who donated.