Our Story
Transforming the learning of each student every day.
Victory through faith
Christ the King is proud to be part of Catholic Schools Parramatta Diocese's system of 80 Catholic primary and secondary schools operating across Western Sydney and the Blue Mountains providing more than 43,500 students with a high-quality, low fee Catholic education.
Our vision is to make Christ the King Primary a Christ-centred community where Catholic values, the nurturing of the whole person, and a commitment to quality learning and teaching are part of our everyday life.
Our school is committed to

creating a

learning community

where: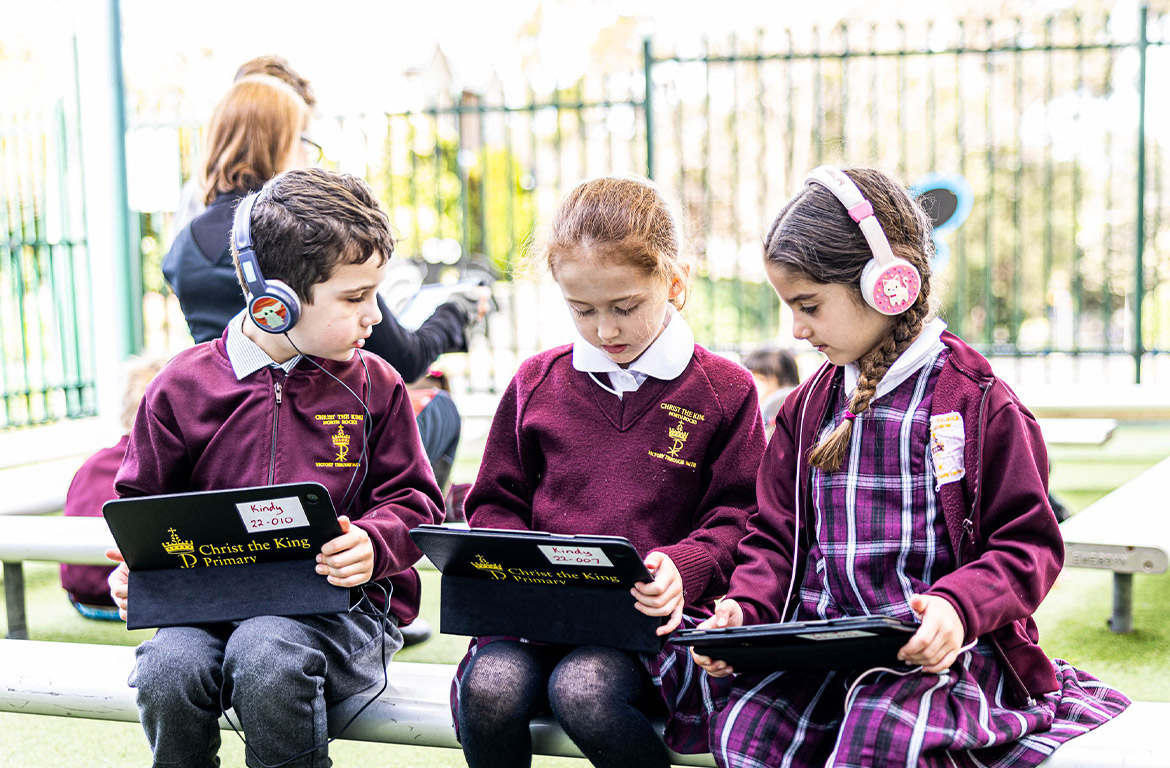 Our school logo
Our logo shows the Greek letters of 'CHR' for Christ, which is surmounted by a crown to signify our King. Christ the King is our leader and protector.
Victory Through Faith is our school's motto. It is a direct link to the Holy Faith Order who sent out nuns from Ireland to help start our school back in 1970.
Our school logo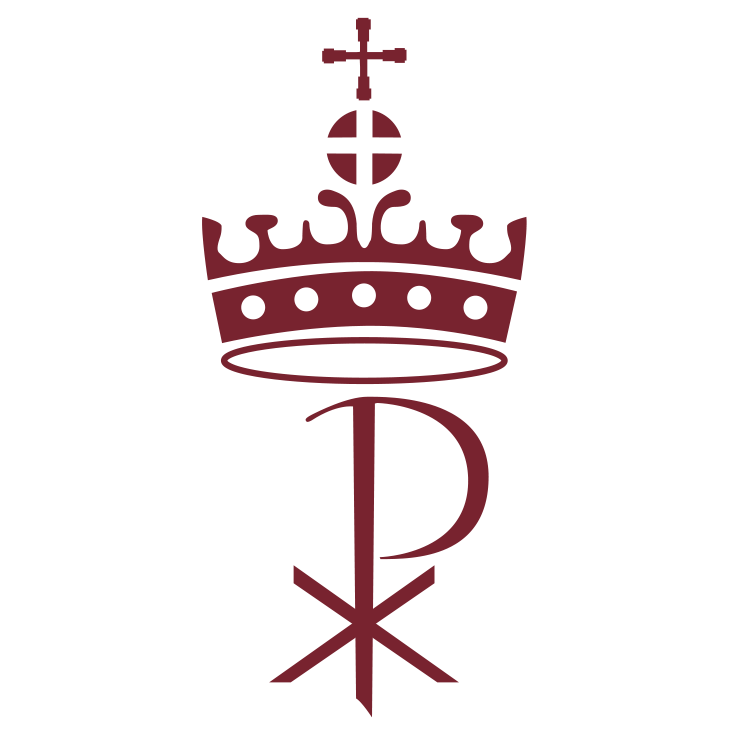 Testimonials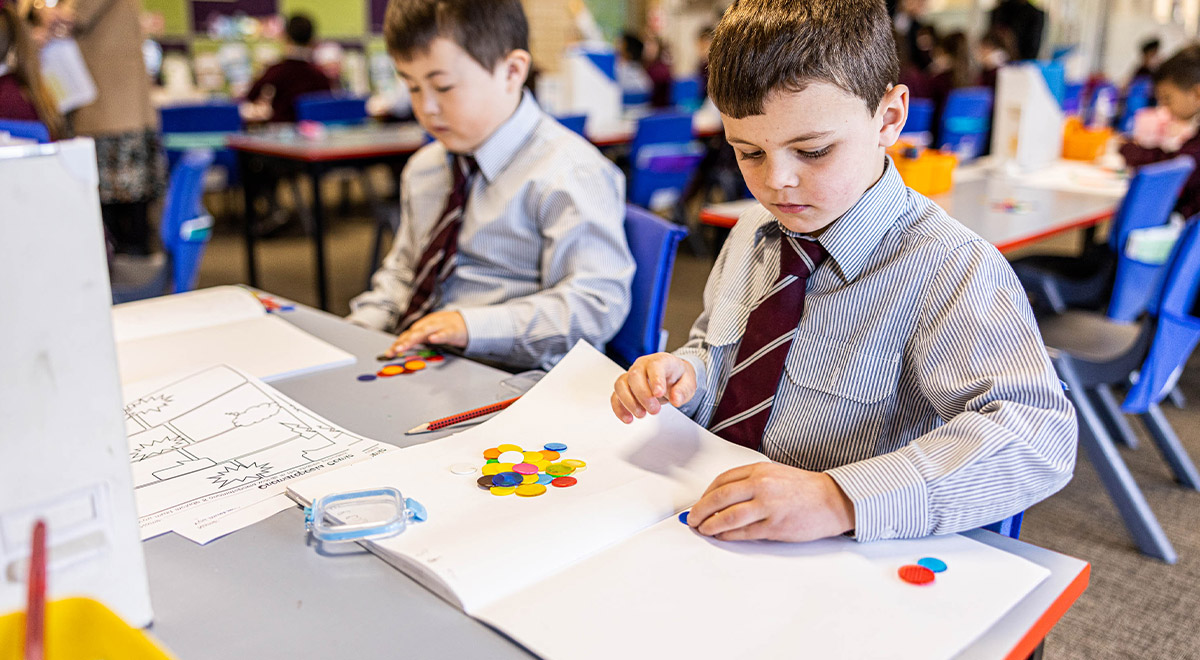 "Being able to work at Christ the King has been one of the best opportunities of my career thus far. Not only do I get to make a positive impact on the lives of young students every day, but I also have the opportunity to grow and develop my own skills through continuous professional development. It's not often that people get to say that they enjoy working, but I certainly can say this at Christ the King!"
Benjamin Kroon (Teacher)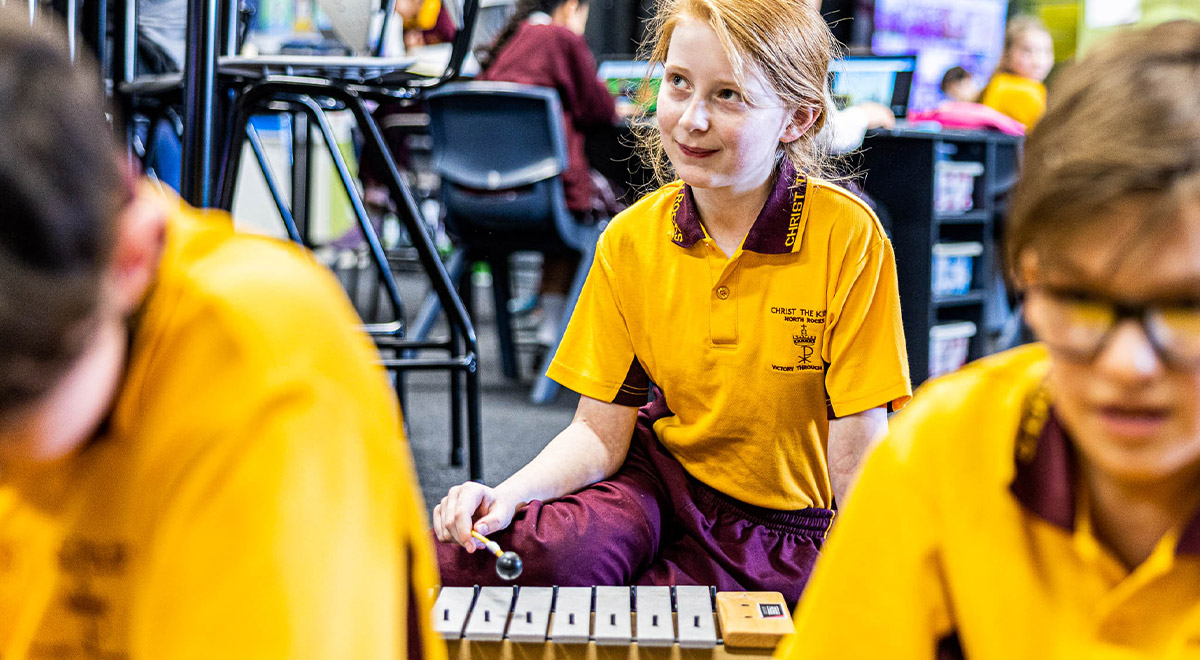 "I enjoy walking into my work place each day where I feel welcomed and supported. There is a real sense of trying to do our best for our students and the whole community under the overarching umbrella of faith and love."
Sarah Cook (Teacher)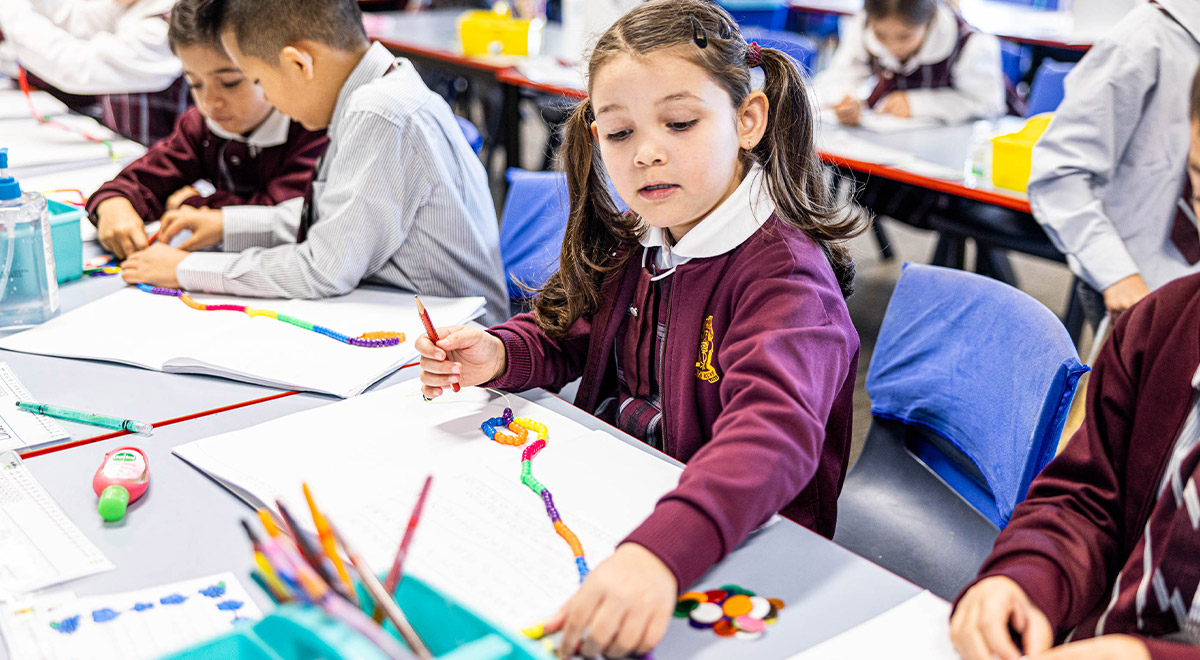 "Christ the King is a vibrant school where Jesus is at the centre of all that we do. I really enjoy working in such a supportive and caring school community. "
Andrew Kennaugh (Teacher)
Our history
In 1969, a new school was planned for the North Rocks area and the Holy Faith Sisters were invited to lead and work in the school.
Founding Principal, Sr Catherine Maddock and Sr Elizabeth from Ireland, began teaching children from Kindergarten to Year 2 in St Gerard's Hall in Carlingford in 1973. By 1974 two lay teachers, Patricia Taylor and Maree Salkeld, joined the Sisters in educating the children. The school grew and in 1975 the primary building was completed and blessed by Bishop Clancy on 8th June.
The establishment of a Catholic community was as a result of the passion and efforts of our founding parish priest, the Reverend Fr Eric Burton, who was our parish priest for forty five years. Fr Eric Burton named the parish and our school 'Christ The King'. He saw that Christ was the shepherd who served His people. He wanted us to serve each other as Christ has served us. It is the vision that continues today.
In 1994 the first lay Principal, Ted Langford was appointed and over the years our school has evolved with refurbished learning spaces and embedded technology. We welcomed Tony Hughes as the fifth Principal in 2015 and continue to enjoy the tradition of quality education within the community of love, which is Christ the King.
We continue to build our community, working together for the common good, so that our school continues to grow into a just and safe place where our school rules, based on gospel values, are instilled and practised by all members within our school environment.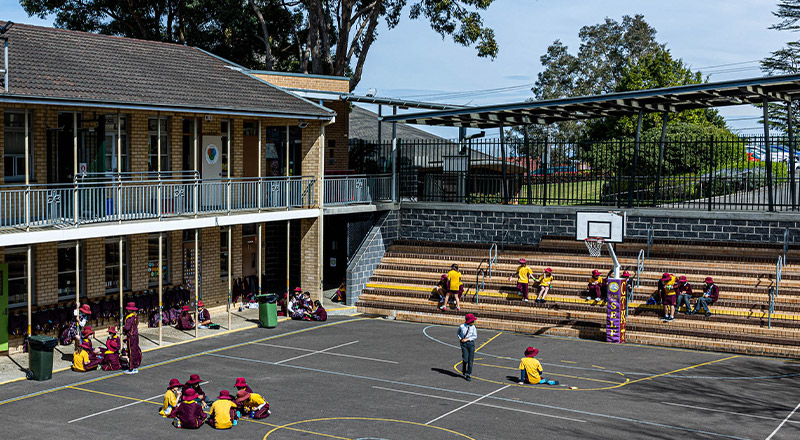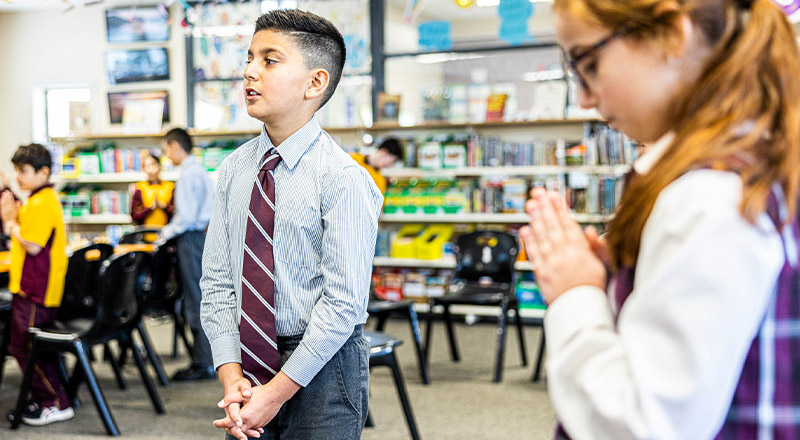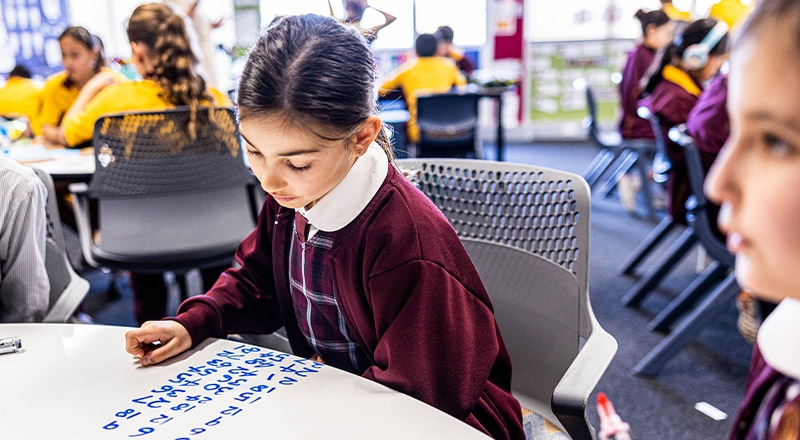 Christ the King has a number of policies and procedures that govern various aspects of our school life.
Providing parents, carers and the wider community with information about various aspects of school performance and development.
We invite you to join our vibrant learning community
Contact us today to find out how to enrol.