Facilities and Resources
Christ the King provides modern learning spaces that support collaboration and enhance a variety of educational experiences.
The learning spaces at Christ the King are designed to enhance the learning opportunities of our students.
From the latest technology to flexible seating options and adaptable class sizes, students will learn how to work both independently and as part of a small or large group depending on the task at hand.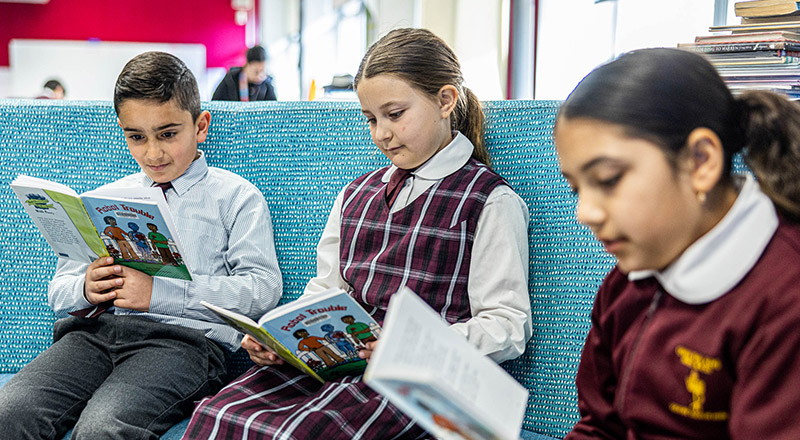 Take a 360° virtual tour
We invite you to explore our school facilities and discover what makes Christ the King a great place for your child.

Learning Spaces
Our modern learning spaces support a range of exciting and engaging learning experiences.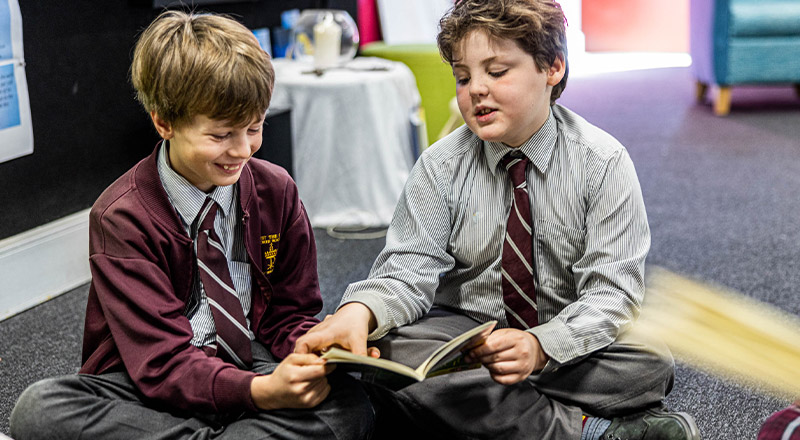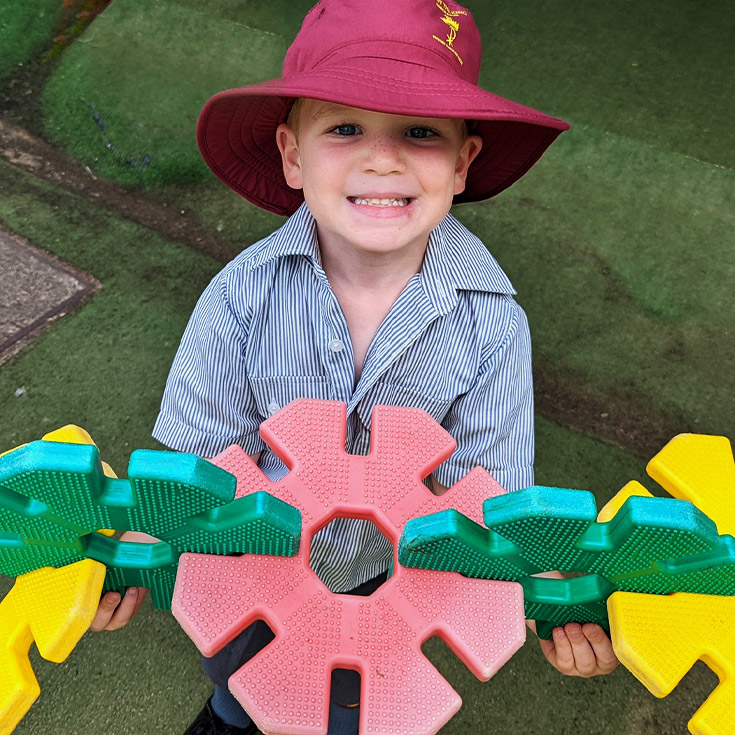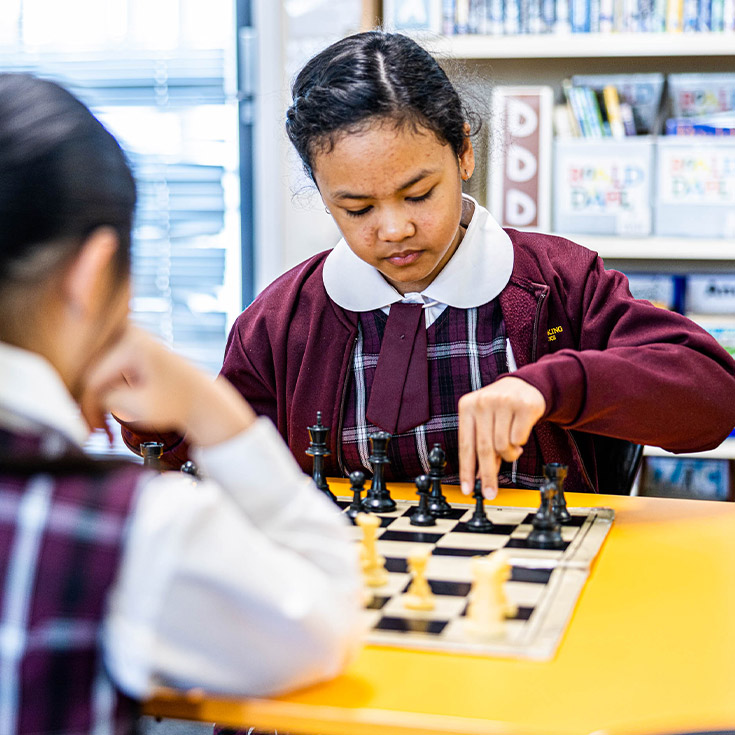 Our youngest students settle into school routines in a bright and welcoming environment, with plenty of space for hands on and play-based learning. Their learning space adjoins their exclusive playground areas.
As our students progress, their spaces focus on developing the foundations of lifelong enquiry and love of learning. Students learn to work together and independently utilising equipment and technology that matches the task, fosters their creativity and encourages critical thinking and problem solving.
Our senior students learn in flexible spaces that support collaboration with a range of contemporary furniture such as individual lecture chairs, low desks, standing tables and write-on desks. As students mature we allow them to decide how and where they learn best.
Specialised areas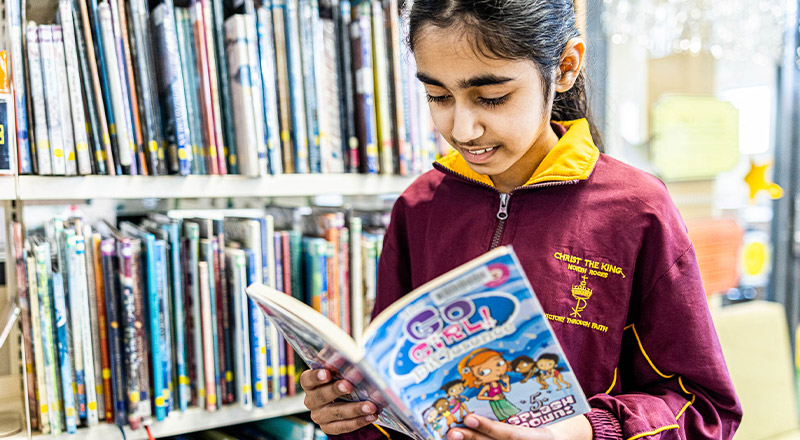 Our library is a favourite for all students who use it for reading, games, craft activities. Every class visits at least weekly to borrow books and develop their love of reading.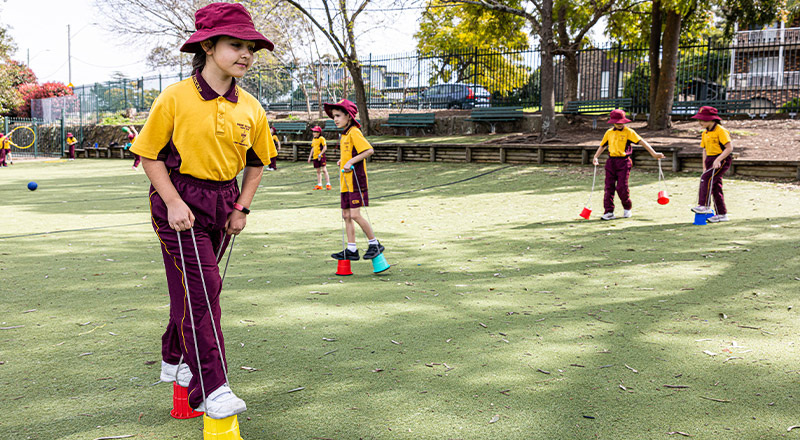 Ambrose Early Years Learning and School Aged Care provides before and after school care for students in Years K-6 in a well resourced space located on the school grounds. Specialist staff take great care of the students in a safe and secure environment that encourages positive social interaction.
Outdoor areas
Students at Christ the King also enjoy making the most of the school's outdoor areas which support a range of healthy sport and recreation activities.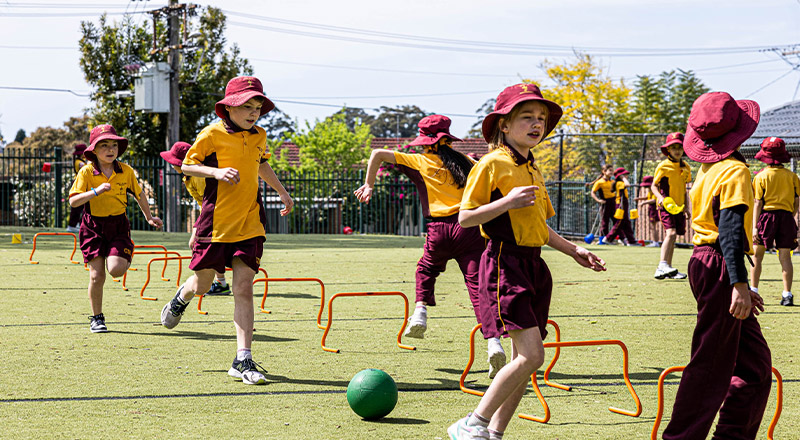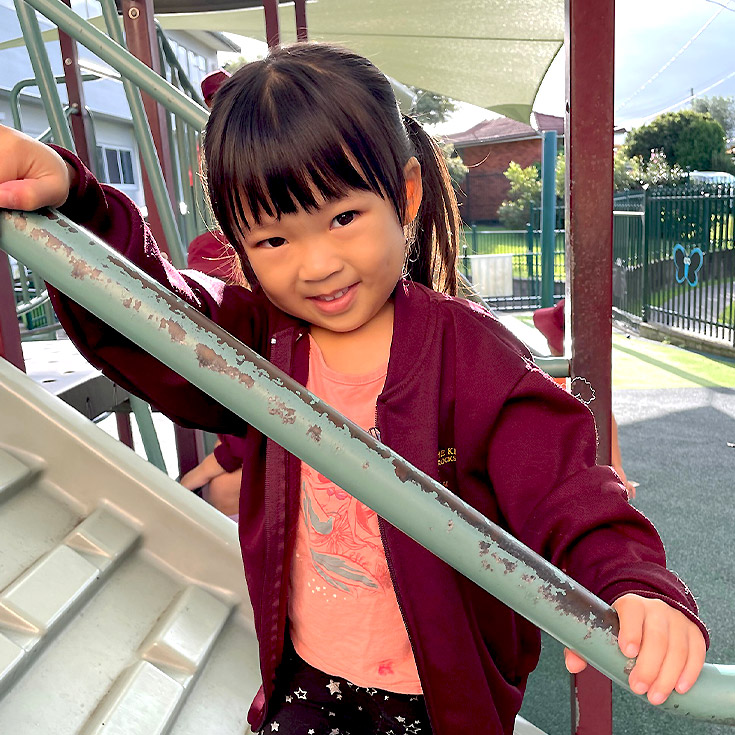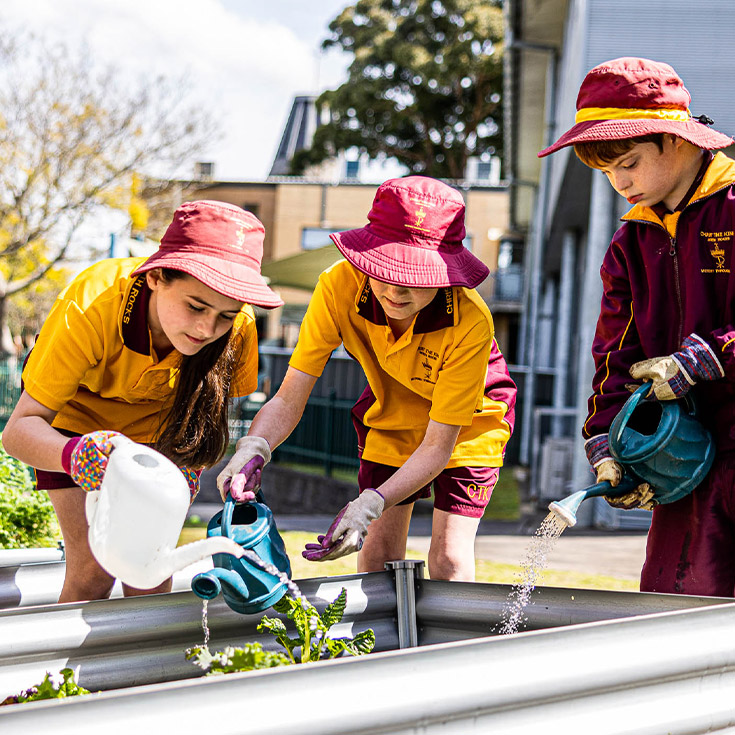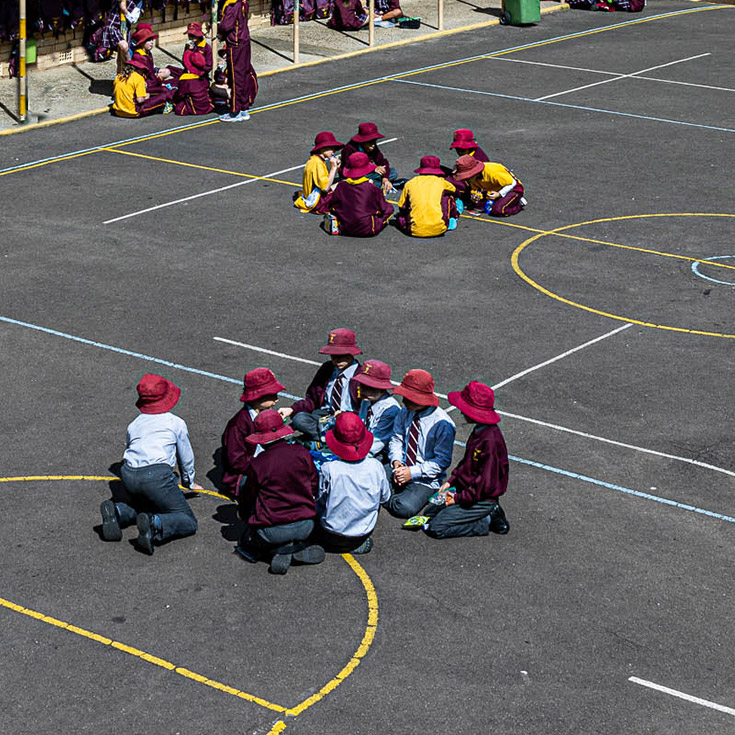 This multi-purpose area allows students to play basketball, netball and volleyball. The elevated seating area also makes it a great spot for school performances.
Our large AstroTurf oval is the perfect place for sports lesson, active games during breaks and school gatherings and celebrations.
Our kindy students have exclusive access to their own shaded playground, featuring play equipment on soft-fall flooring and a seating area for eating their lunch and recess.
Covered outdoor learning area (COLA)
This versatile space is used for all weather play including handball, as an outdoor learning area and to host community events.
Visit Christ the King today!
See for yourself why we're such a great place to learn.