Sarah's Chop for Charity Part 2
26 Sep 2019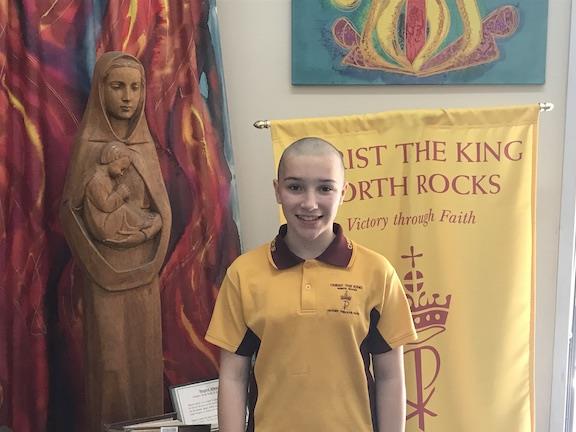 On Wednesday 25th September Sarah took the plunge and had her hair removed to fulfil her commitment to Chop for Charity.
Organised through the Variety Club Australia, Sarah set up a fundraising page, promising to cut off her beautiful hair and donate it to children with cancer. People sponsored Sarah and over the past couple of months she managed to raise and amazing $12 500.
Here are some of Sarah's reflections on the process.
It was a nerve racking and exciting experience.
"After school I went to the salon with my Mum and three friends from school. I sat in the chair and they tied little pony tails all over my head. Then they cut each one off. Once that was done they started to shave, I was watching in the mirror as butterflies fluttered in my stomach.
"I knew I was doing a good thing but it felt so weird. Everyone's reaction has been wonderful, my family and friends have said how brave I am. I am excited to see how my hair grows back! I may even take a photo every day so that I can go back and watch it grow in fast forward.
"I would like to thank everyone who has donated money and have shared words of encouragement with me. I hope my hair goes to someone who really needs it.
All of us in the Christ the King community are very proud of Sarah and her hard work and commitment to helping children less fortunate than her.
Congratulations Sarah!