Wakakirri Dance Team take flight
27 Aug 2018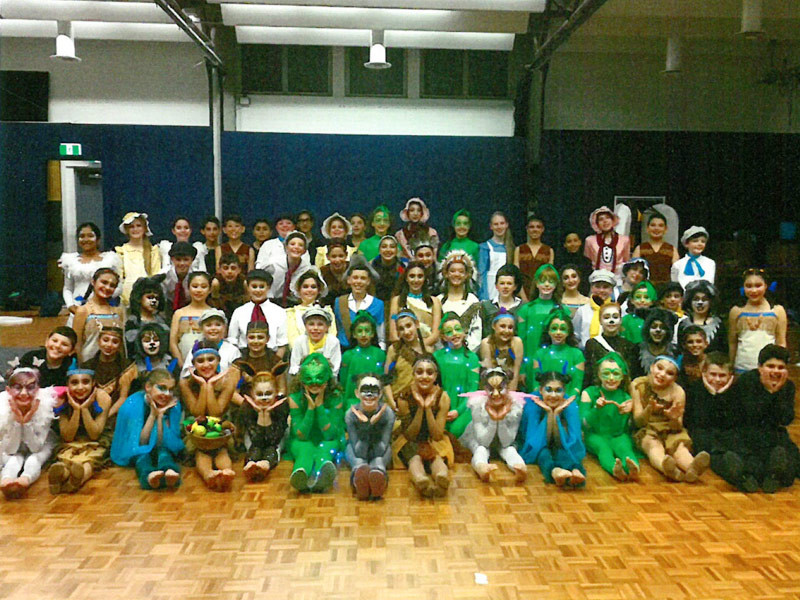 The Aboriginal word Wakakirri means 'to dance a story' and Wakakirri is a Story Dance Festival where schools aim to change the way people think about the world around them. This year 75 Christ the King students from Years 4 to 6 performed 'Pocahontas' at NIDA.
Established in 1992, Wakakirri is Australia's largest Story Dance Festival, involving over 20,000 students across every State and Territory each year.
Each year hundreds of schools across Australia create Story Dances for Wakakirri that reflect their students' thoughts, ideas and aspirations. These stories are performed in professional theatres in front of the official 'Wakakirri Panel' who are searching for 'Story of the Year'.
Christ the King Primary were national champions in 2014 and this year the students have been working very hard since February to bring their latest performance, 'Pocahontas' to this years competition.
The theme this year was 'flight' which somehow had to be reflected in our 3 to 7 minute performance. The students included the theme of flight by performing 'Learning to Fly' (which you may recall from the the movie 'The Greatest Showman' staring Hugh Jackman).
What a wonderful day and evening at NIDA! The students spent show day rehearsing and meeting other schools and that same night walked the red carpet with the Wakakirri Panel and perform on the big stage.
Our students who participated in the Wakakirri performance 'Pocahontas' were amazing ambassadors for the school. They showed professionalism, great team work and respect for each other and the competition. They were polite, well behaved and a delight to take on the day.
The staff and students have bee working tirelessly over the last six months to make the performance happen.
We would like to thanks everyone involved, especially the following parents and ex-students: Aileen, Yue Lin, Paula, Caroline, Amy, Belinda, Odette, Gemma, Mel, Sue, Shalu, Mary, Noel, Dave, Charlotte and Hunter. All contributions, large or small, have been greatly apparent and very appreciated!
Performing in Wakakirri is an experience students never forget. Christ the King Primary were national champions in 2014 and we are excited to find out whether we make it to the grand final this year.
What Is Wakakirri? from Wakakirri Official on Vimeo
Facebook
16 May 2023

Year 6 had a great time last Friday when they surprised their teacher, Mrs Boules, with a Baby Shower! 💙💙💙💙 They were very excited to celebrate the upcoming arrival of her baby boy with a very blue-themed party, including fun games and lots of presents! Year 6 can't wait to meet the little baby boy very soon! 💙🌟

12 May 2023

Mother's Day at Christ the King 🌷🌸🌺🌻🌹🌼 Part 2: Morning Tea Picnic and Activities ☕🍪🖍 The sun was shining ☀️as we continued our Mother's Day Celebrations with a morning tea picnic, photo booth, craft and other fun actvities with our wonderful mums.