Students dress up as pirates to raise money for brain cancer
31 May 2022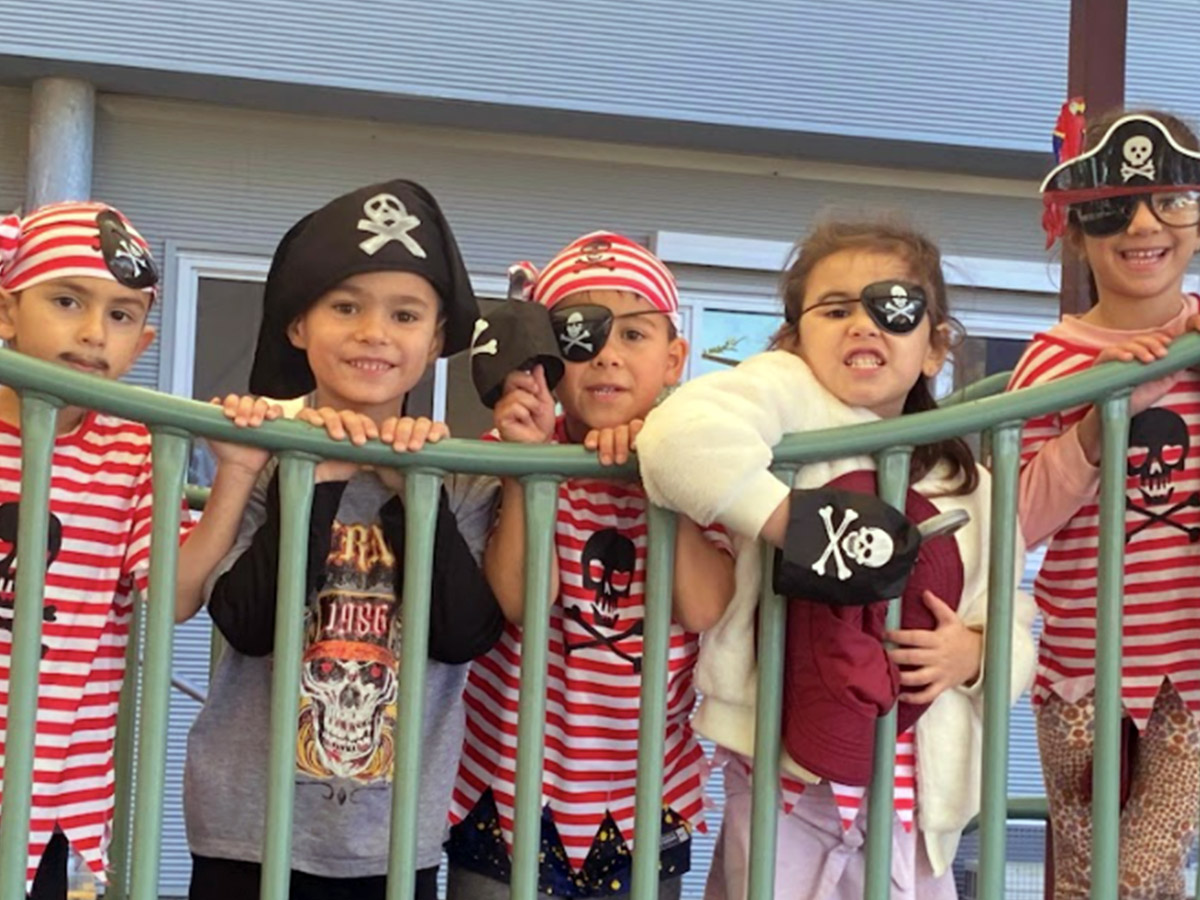 School students have donned their finest pirate attire to show their support for four-year-old Demi Tsandis, who has been diagnosed with brain cancer.
To help increase awareness about childhood brain cancer, students at Christ the King Primary School in North Rocks held a Pirate Day fundraiser to raise critical funds for a deserving family in their community.
Demi has recently been diagnosed with an incredibly aggressive brain cancer called Diffuse Midline Glioma (DMG), which devastatingly comes with a terminal prognosis.
As this form of brain cancer is currently inoperable, the four-year-old is currently undergoing six weeks of radiation to shrink the tumour.
Schoolteacher Samantha Roberts, whose son attended preschool with Demi, said it was "heartbreaking" to see a child be dealt a terminal diagnosis.
"At four, life should be about running around with friends, singing and dancing to Wiggles songs, learning to read and count... not being robbed of the joys of childhood to attend daily radiation sessions," She said.
The family's community, led by Ms Roberts, has already raised more than $5000 through the school's Pirate Day fundraiser.
"It was so special seeing the sea of students arrive at school proudly showing off their pirate costumes. Many with eye patches, pirate hats and bandannas... it was amazing," she said.
"The outpouring of love and donations from the school community here at Christ the King has been absolutely overwhelming. In a matter of weeks our school community has raised over $5000, more than any other group has raised for Pirate Day."
The students, who were both excited for a chance to dress up like a pirate and help raise awareness for children with brain cancer, wanted Demi to know how many people are supporting her.
"It makes us feel like we are helping because we are supporting a good cause. The fundraiser will hopefully make Demi feel better because she can know so many people are trying to help her," year six student Benjamin said.
Currently halfway through her radiation treatment, Demi is feeling in good spirits, and, according to her parents, even riding her bike again and doing all the things she loves daily.
This year, all funds raised for Pirate Day will be directly supporting the critical research of Dr Dannielle Upton, who is investigating potential therapies for DIPG, a subtype of Diffuse Midline Glioma (DMG), the most aggressive of all childhood cancers.
Facebook
16 May 2023

Year 6 had a great time last Friday when they surprised their teacher, Mrs Boules, with a Baby Shower! 💙💙💙💙 They were very excited to celebrate the upcoming arrival of her baby boy with a very blue-themed party, including fun games and lots of presents! Year 6 can't wait to meet the little baby boy very soon! 💙🌟

12 May 2023

Mother's Day at Christ the King 🌷🌸🌺🌻🌹🌼 Part 2: Morning Tea Picnic and Activities ☕🍪🖍 The sun was shining ☀️as we continued our Mother's Day Celebrations with a morning tea picnic, photo booth, craft and other fun actvities with our wonderful mums.