Reading Recovery teachers focus on improving students' oral language
09 Sep 2015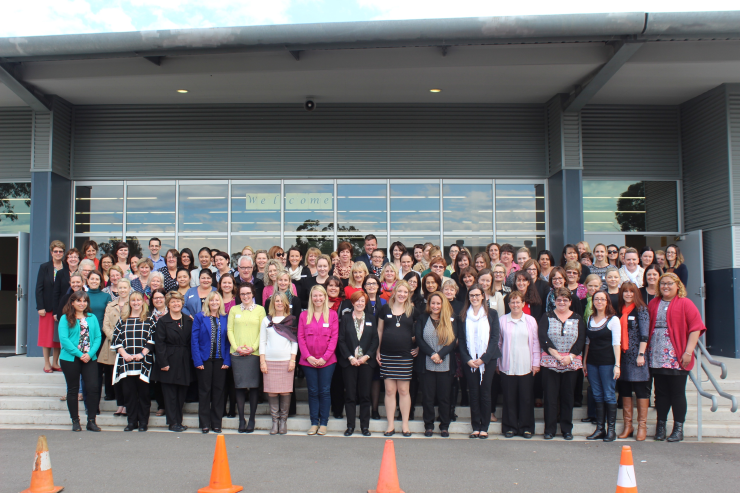 On Thursday 27 August 2015, 105 Reading Recovery teachers from across the Diocese of Parramatta joined experienced language and literacy educator, Assoc Prof Janet Scull for a full day of professional learning.
A key author of the Victorian Early Literacy Program, Janet said the day largely focused on the foundations of oral language and how these are facilitative of children's literacy learning.
There are key aspects of language and often we take them for granted,' Janet said. 'Today we have focused on having a conscious level of awareness around the aspects of language that matter to literacy.'
We have been focusing on three areas of literacy; vocabulary, syntax and the role of narrative discourse,' she said. 'We have also been looking at narrative structures and grammar, in terms of children's literacy learning as a bridge from the oral to the written discourse structures.'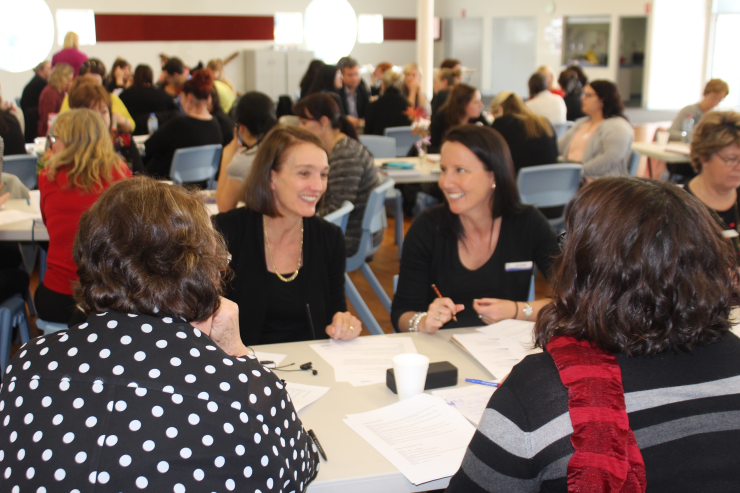 Janet Scull working with Reading Recovery teachers.
CEDP Reading Recovery tutor, Rosie Von Keisenberg, said Janet Scull brought another level of expertise to the work of the Reading Recovery teachers.
For me the highlight of today has been in knowing that we are bringing another level of expertise in the form of Janet Scull,' Rosie said. 'I think what Janet has done today is she has provided us with the metalanguage around oral language and we have been able to unpack the elements that contribute to oral language and what also stands in the way of literacy acquisition.'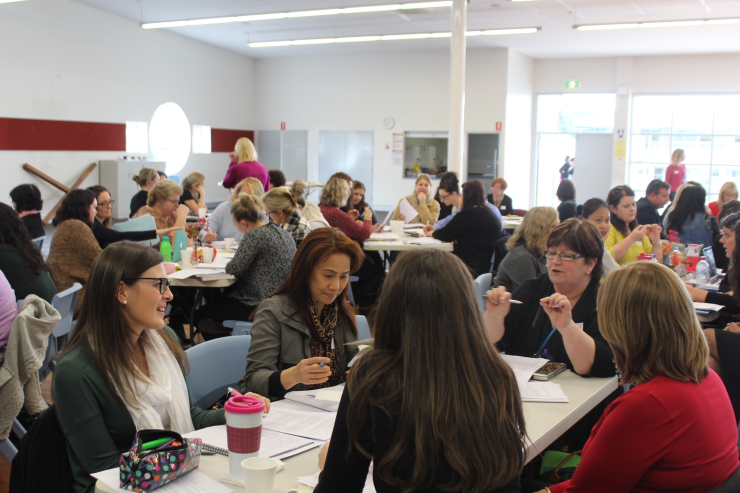 Reading Recovery teachers discussing the day.
Holy Family Primary, Emerton Reading Recovery teacher, Julie McLean said oral language is essential in the development of children's literacy skills, in both reading and writing.
We have found that the more conversations we have with students we start to see those longer utterances and that then reflects back on how students achieve in the classroom,' Julie said. 'I will definitely be having more conversations with students from now on.'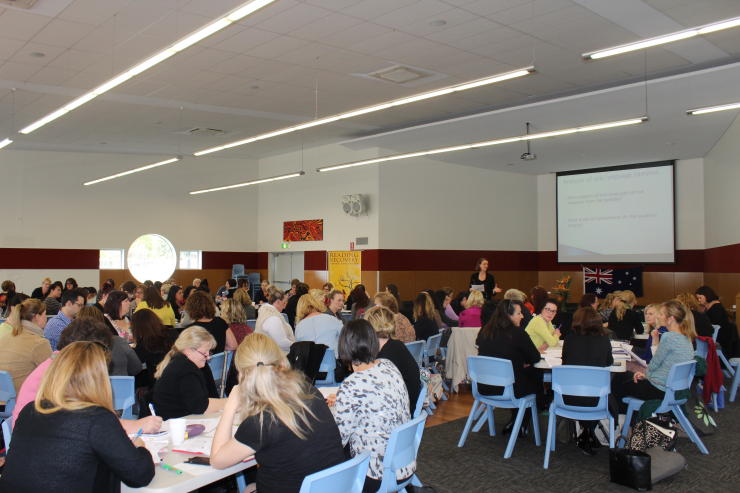 Janet speaking with 105 Reading Recovery teachers.
Janet said she was very to pleased to have been invited by the Parramatta Diocese to work with the Reading Recovery teachers.
It's clearly evident that the Diocese has a strong commitment to equity and social justice through their early intervention programs, such as the Reading Recovery program,' Janet said. 'It is critical that if children's literacy gains of the trajectory of failures are going to be disrupted it is important that we start early, early intervention is critical to children's life chances.'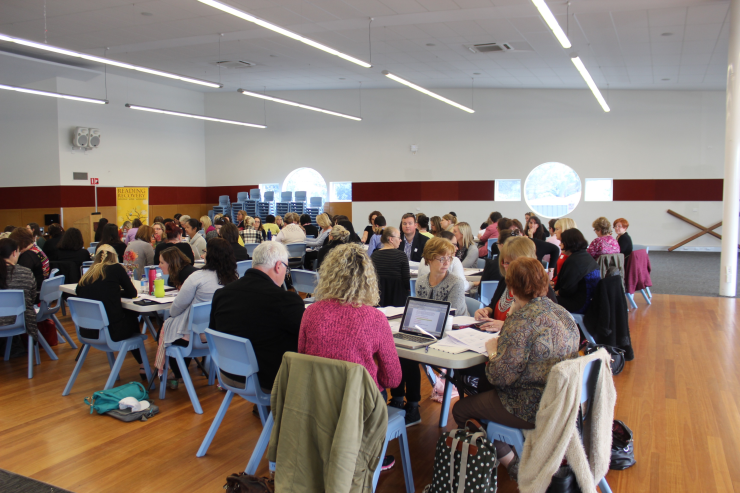 Since the establishment of Reading Recovery programs in 2010 the Diocese has expanded the program from 10 schools to all 56 schools in the Diocese, with the support of now 110 Reading Recovery teachers.
Facebook
16 May 2023

Year 6 had a great time last Friday when they surprised their teacher, Mrs Boules, with a Baby Shower! 💙💙💙💙 They were very excited to celebrate the upcoming arrival of her baby boy with a very blue-themed party, including fun games and lots of presents! Year 6 can't wait to meet the little baby boy very soon! 💙🌟

12 May 2023

Mother's Day at Christ the King 🌷🌸🌺🌻🌹🌼 Part 2: Morning Tea Picnic and Activities ☕🍪🖍 The sun was shining ☀️as we continued our Mother's Day Celebrations with a morning tea picnic, photo booth, craft and other fun actvities with our wonderful mums.