CTK Students Participate in 2018 International Writing Event
20 Nov 2018
CTK Students Participate in 2018 International Writing Event
On Thursday 13th November 12 Year 6 students from Christ the King Primary School North Rocks participated in WritePath International 2018.Students add a paragraph to a short story that has been written by a well known international children's author. They then have an hour and a half to add the next paragraph to the story. This is then posted on to a shared blog for the next school to read and add to. Students enjoy watching their story grow and change over the 24 hour period.
This is an exciting opportunity using technology to collaborate with students around the world and be published in a book of all the short stories.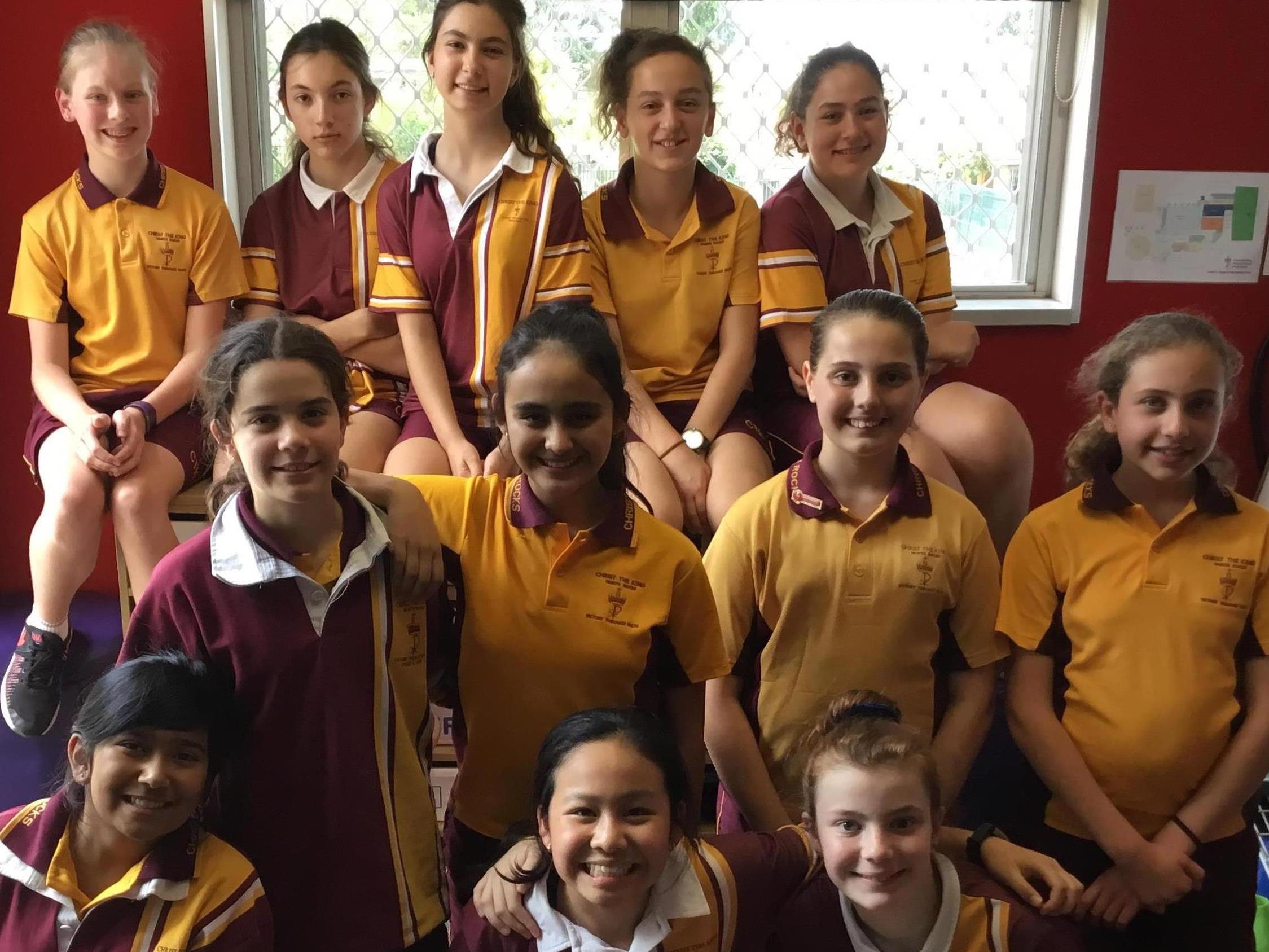 "I was so excited to be able to share my story with students from around the world" said one CTK student.
" This is a truly international collaborative opportunity for the students at Christ the King" Sarah Cook Teacher Librarian.
Facebook
16 May 2023

Year 6 had a great time last Friday when they surprised their teacher, Mrs Boules, with a Baby Shower! 💙💙💙💙 They were very excited to celebrate the upcoming arrival of her baby boy with a very blue-themed party, including fun games and lots of presents! Year 6 can't wait to meet the little baby boy very soon! 💙🌟

12 May 2023

Mother's Day at Christ the King 🌷🌸🌺🌻🌹🌼 Part 2: Morning Tea Picnic and Activities ☕🍪🖍 The sun was shining ☀️as we continued our Mother's Day Celebrations with a morning tea picnic, photo booth, craft and other fun actvities with our wonderful mums.