CTK Students Excel at Chess
11 Apr 2019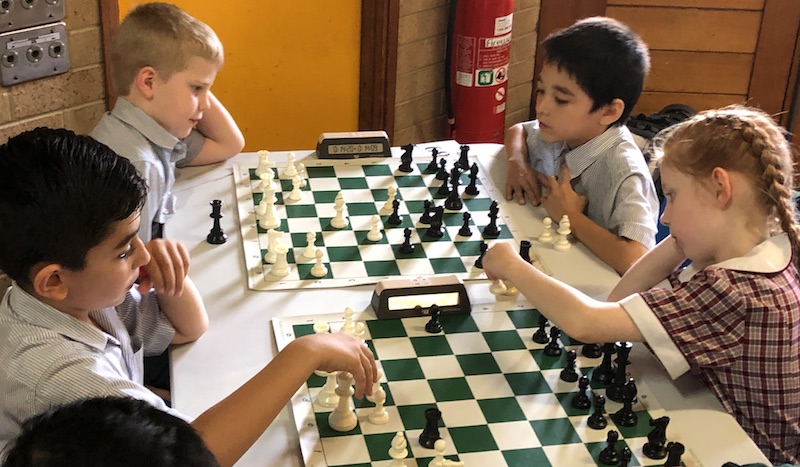 Last Tuesday 21 CTK students represented the school in an Interschool Chess Challenge performing with skill and good sportsmanship. There were 142 competitors from 19 different schools, and Christ The King finished in 6th place overall on 17.5 points. The top three schools scored 22, 21.5 and 21 respectively so it was very close I don't know of any other schools who lost a tooth though!
I'd like to pass on how impressed I was today with the students who represented Christ The King in the Inter-Schools Chess Tournament.
The students were respectful, listened well, displayed great sportsmanship and really tried hard. I noticed how they engaged with each other and other schools in a really friendly and fun manner. Regardless of the outcome of each game, every student was happy and demonstrated a positive mindset. I was equally impressed with how inclusive and considerate they were of other students.
A group of CTK students playing handball at lunch invited other schools to play, and I counted 7 different uniforms all playing one big handball game in the end. Other CTK students demonstrated empathy for Special Needs children who were participating, and for some students who weren't very confident in their chess playing or a bit shy. It was lovely to see how they represented CTK both on the Chess tables and on the playground.
Thank you to the parents who assisted in transporting the students to and from the tournament and to the parents who gave up their whole day supervising. Below is a report from one of the supervising parents.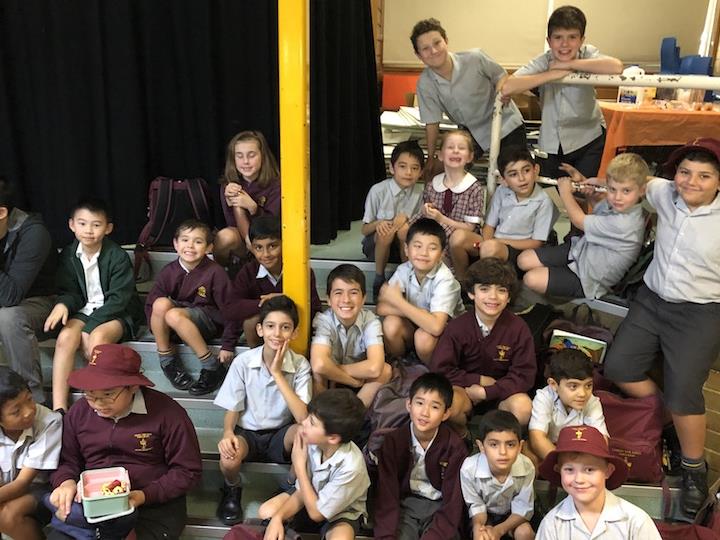 Facebook
16 May 2023

Year 6 had a great time last Friday when they surprised their teacher, Mrs Boules, with a Baby Shower! 💙💙💙💙 They were very excited to celebrate the upcoming arrival of her baby boy with a very blue-themed party, including fun games and lots of presents! Year 6 can't wait to meet the little baby boy very soon! 💙🌟

12 May 2023

Mother's Day at Christ the King 🌷🌸🌺🌻🌹🌼 Part 2: Morning Tea Picnic and Activities ☕🍪🖍 The sun was shining ☀️as we continued our Mother's Day Celebrations with a morning tea picnic, photo booth, craft and other fun actvities with our wonderful mums.