Christ the King Students Compete in the MacKillop Trials Athletics
27 Sep 2019
On Monday 16th September, we had a number of students compete at the Parramatta Diocesan Mackillop athletics trials at SOPAC Homebush.
Tianna B, Caitlin B, Olivia S, Tahlia Y, Brinleigh G, Callan M and Anthony M all represented Parramatta Diocese and Christ the King in numerous events after qualifying through the Diocesan carnival. Congratulations to all students who competed against very talented and tough opposition doing their school proud. Many of our students achieved personal best performances.
Special congratulations to Tianna and Caitlin who have both qualified for the Mackillop team to compete in the NSW PSSA carnival at Homebush in November. Tianna finished 2nd in the 100m, and 3rd in the 200m, and Caitlin was placed 3rd in the 800m. We wish you both good luck.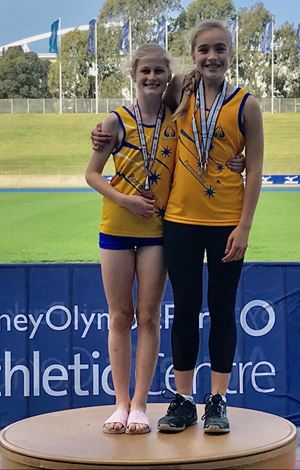 The senior girls relay team (Tahlia, Caitlin, Olivia and Tianna) came 4th narrowly missing selection into the Mackillop team. Brinleigh finished 11th in 1500m, Anthony finished 13th in the 1500m. Callan finished 4th in 100m just missing selection into the Mackillop team. Taliah finished 5th in the 800m and Olivia finished 7th in the long jump. Caitlin finished 11th in 200m.
Sports Coordinator
Facebook
16 May 2023

Year 6 had a great time last Friday when they surprised their teacher, Mrs Boules, with a Baby Shower! 💙💙💙💙 They were very excited to celebrate the upcoming arrival of her baby boy with a very blue-themed party, including fun games and lots of presents! Year 6 can't wait to meet the little baby boy very soon! 💙🌟

12 May 2023

Mother's Day at Christ the King 🌷🌸🌺🌻🌹🌼 Part 2: Morning Tea Picnic and Activities ☕🍪🖍 The sun was shining ☀️as we continued our Mother's Day Celebrations with a morning tea picnic, photo booth, craft and other fun actvities with our wonderful mums.