Christ the King Student Wins Social Justice Voice of Youth Award
26 Sep 2019
On Tuesday, Year 6 attended Our Lady of Lourdes Seven Hills, to support Olivia K in the final of the Parramatta Diocese Voice of Youth.
Olivia was selected to compete against five other students and presented her speech on Organ Donation. This is a phenomenal effort as throughout the Diocese there are 2500 Year 6 students who all entered this year's Voice of Youth competition. Olivia delivered her speech to the audience with poise and confidence as did the other five students, and left the judges with an extremely tough choice as to who should receive the awards.
Olivia received the Social Justice Award. This award is given to the student whose speech is on a topic that aligns with the Catholic social teachings of the church and highlights an area of awareness or need in our society. This is a very prestigious award and one that we at Christ the King are extremely proud to see Olivia receive it.
Congratulations Olivia on a great effort of writing, practicing and presenting your speech over the term. The awards you have received are a credit to your effort and character.Year 6 Teacher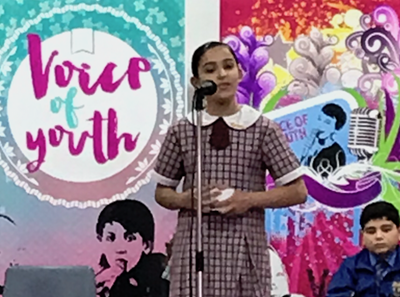 Facebook
16 May 2023

Year 6 had a great time last Friday when they surprised their teacher, Mrs Boules, with a Baby Shower! 💙💙💙💙 They were very excited to celebrate the upcoming arrival of her baby boy with a very blue-themed party, including fun games and lots of presents! Year 6 can't wait to meet the little baby boy very soon! 💙🌟

12 May 2023

Mother's Day at Christ the King 🌷🌸🌺🌻🌹🌼 Part 2: Morning Tea Picnic and Activities ☕🍪🖍 The sun was shining ☀️as we continued our Mother's Day Celebrations with a morning tea picnic, photo booth, craft and other fun actvities with our wonderful mums.