Christ the King FIAT Visit Mary MacKillop Museum
29 Aug 2019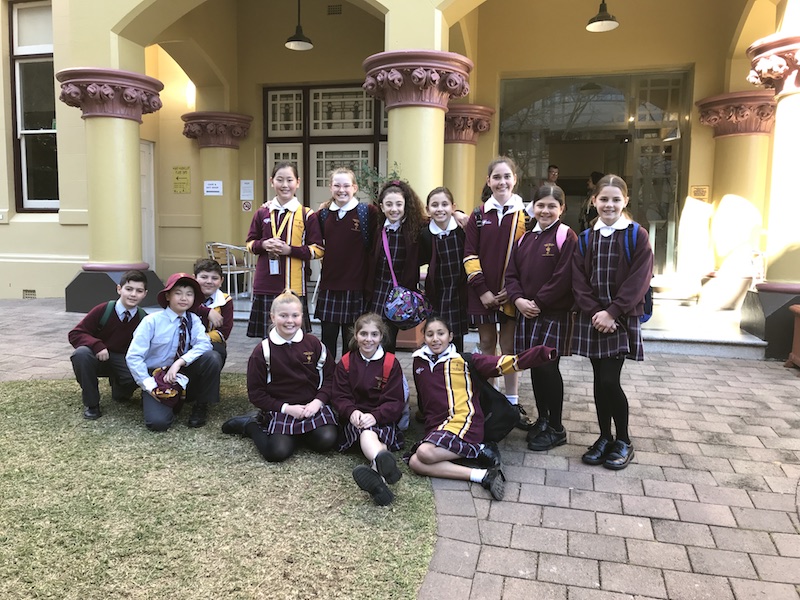 Mary MacKillop is Australia's first ever saint. Our FIAT (Faith In Action Team) decided to help our school to understand and learn more about Mary Mackillop by visiting the famous Mary Mackillop Museum at North Sydney to learn more about her life story.
When we got there Sr Helen, our guide for the day, told us that we were going on a pilgrimage like many other people in life, and she gave us a seashell, the symbol of a pilgrimage or journey, to take along with us. We began our journey to learn more about her amazing life journey.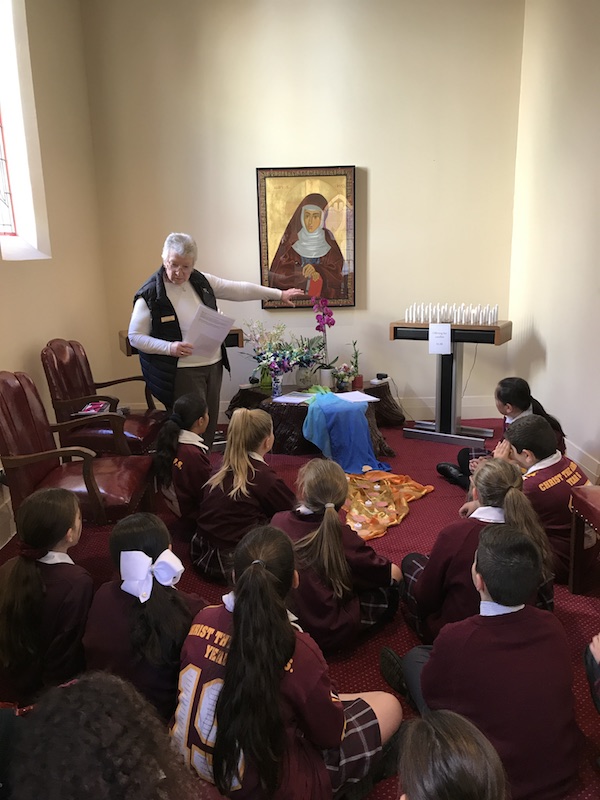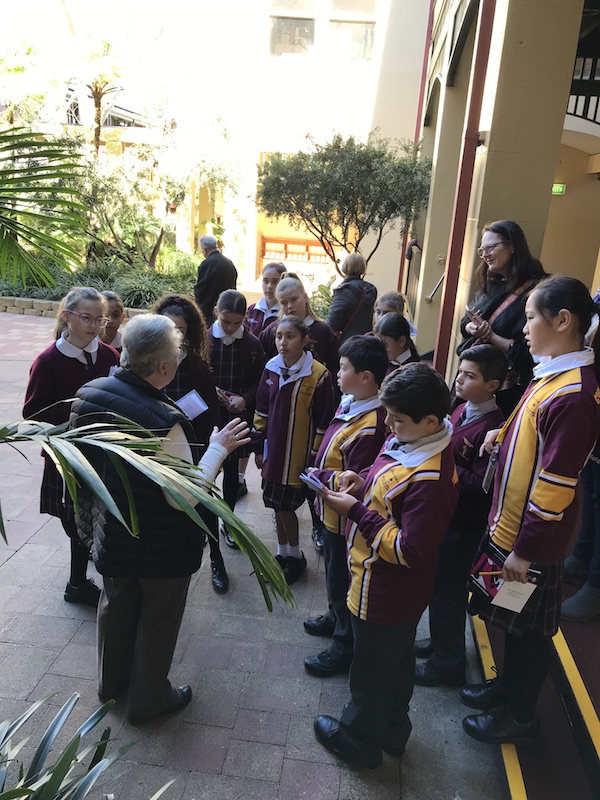 Mary had a big family and was the eldest of eight siblings and knew that as being the eldest she had to look after her siblings and parents, so when anyone needed help Mary was always there for them.
We learnt that throughout Mary's life, many of her decisions were grounded in the seven gifts of the Holy Spirit - courage, wisdom, patience, awe and wonder understanding, right judgement and fear of the Lord. We learn that Mary always had faith in God no matter what. Mary was always kind and generous, especially to the poor, she saw a need and did something about it - Mary decided to start a school for people who were poor and less fortunate. Mary began the order the Sr of St Joseph and invited many young women to join. The students were happy and safe at school.
Over all, the whole experience of the museum was great and we loved learning about Mary's life journey. We have already begun working on our Mary MacKillop stations to teach everyone else at school all about St Mary of the Cross MacKillop.
Sienna K
Facebook
16 May 2023

Year 6 had a great time last Friday when they surprised their teacher, Mrs Boules, with a Baby Shower! 💙💙💙💙 They were very excited to celebrate the upcoming arrival of her baby boy with a very blue-themed party, including fun games and lots of presents! Year 6 can't wait to meet the little baby boy very soon! 💙🌟

12 May 2023

Mother's Day at Christ the King 🌷🌸🌺🌻🌹🌼 Part 2: Morning Tea Picnic and Activities ☕🍪🖍 The sun was shining ☀️as we continued our Mother's Day Celebrations with a morning tea picnic, photo booth, craft and other fun actvities with our wonderful mums.