At Christ the King, we believe that Religious Education begins at birth and continues throughout our lives.
The family plays a crucial role, and at Christ the King we aim to support the parents in their efforts to encourage growth in faith and a lifelong relationship with God. The religious dimension is the very reason for our existence. We offer each child the opportunity to come to know Jesus Christ through a lived experience of a loving faith community. We follow the diocesan Religious Education syllabus and the children are encouraged to deepen their understandings and insights of God through prayers, song, liturgies, lessons, ceremonies, daily life experiences and creative expression.
Our Parish Priest, Father Burton, leads us in our liturgical ceremonies and celebration of the sacraments. Parents are invited and welcome to attend our grade or school liturgies, which are advertised in our newsletters.
The Sacramental Program is parish-based and supported by the teachers through the units taught at school – First Reconciliation is in Year 2, and First Holy Communion and Confirmation in Year 3.

---
Religious Events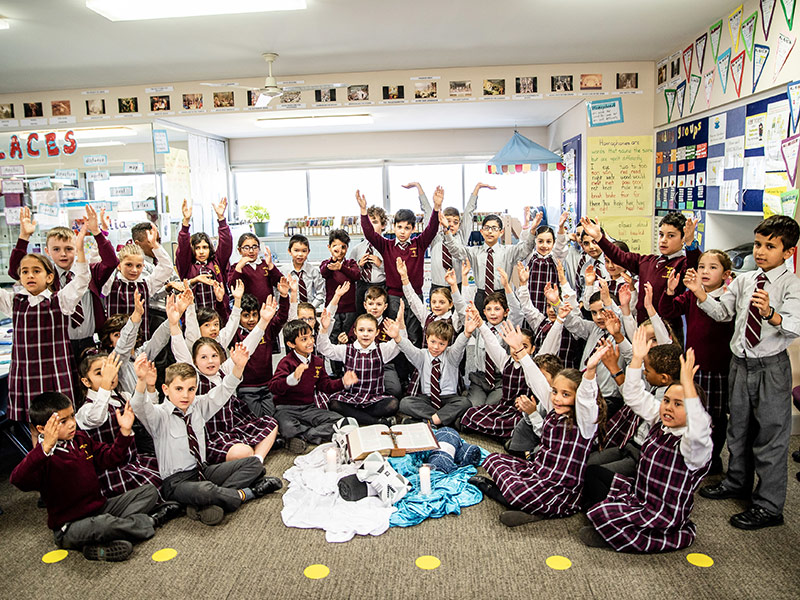 A number of religious events take place throughout the year at Christ the King. For more information, please see the table below.
School Masses

Opening / Closing school, Feast Days, Mothers Day, Fathers Day, Grandparents Day, Year 6 Graduation

Reconciliation

Once a term per grade
(Years 3-6, Year 2 after First Reconciliation)

Class Masses

Once a term per grade