We believe that parents play a key role in the education of their child as well as the life and community spirit of our school.
Parents at Christ the King are active participants in our school and contribute to the children's learning across the school. Parents are involved in many facets of school life, including:
Masses
Excursions
Classroom helpers in a variety of curriculum areas
Education Week and Open Days
Working bees
Sporting events
Social events
Fundraising events
Fete
Hospitality
Library
Parents are invited to participate in the school in many ways, including classroom assistance with the children, helping out with food days, helping in the library or supporting with Mothers Day/Fathers Day and Christmas gift stalls. Class parent representatives are organised for each class and are a valuable contact for new families, building community and support networks.
There are many opportunities to be involved and to feel part of our school community. We encourage you to participate in the life of the school in some way, if at all possible.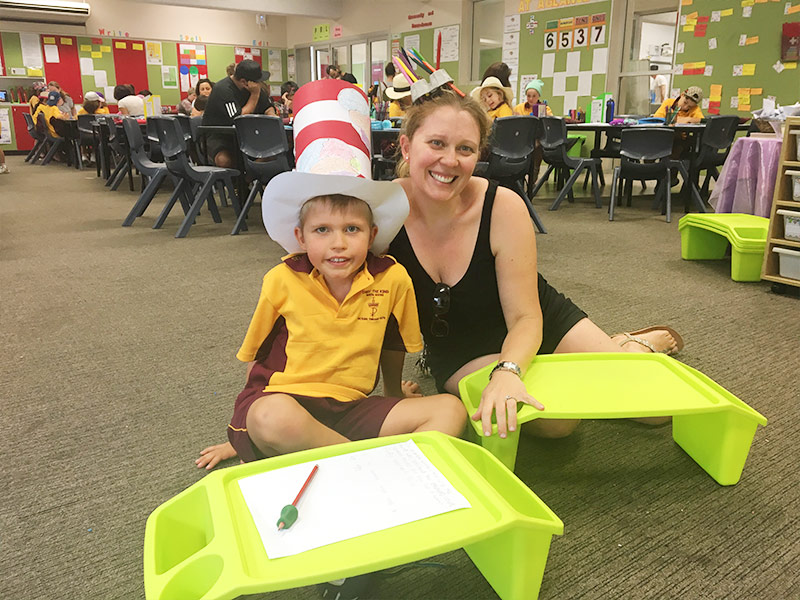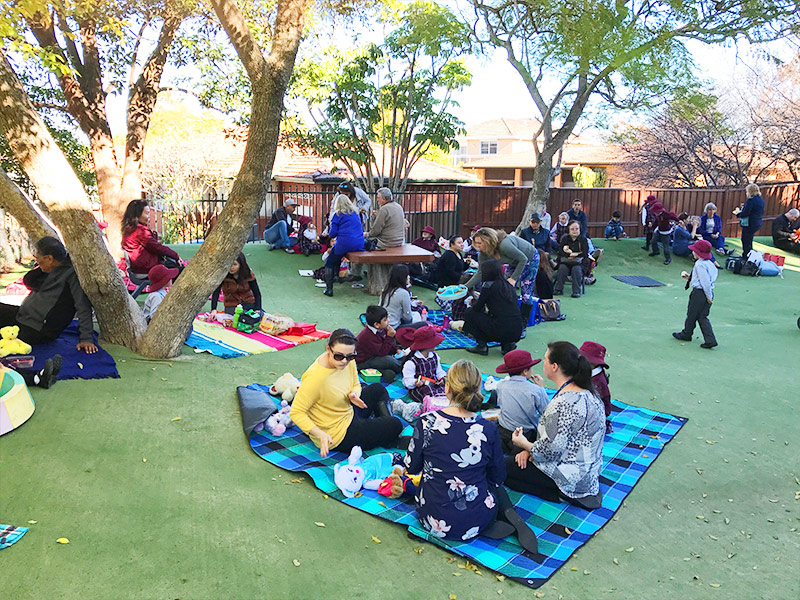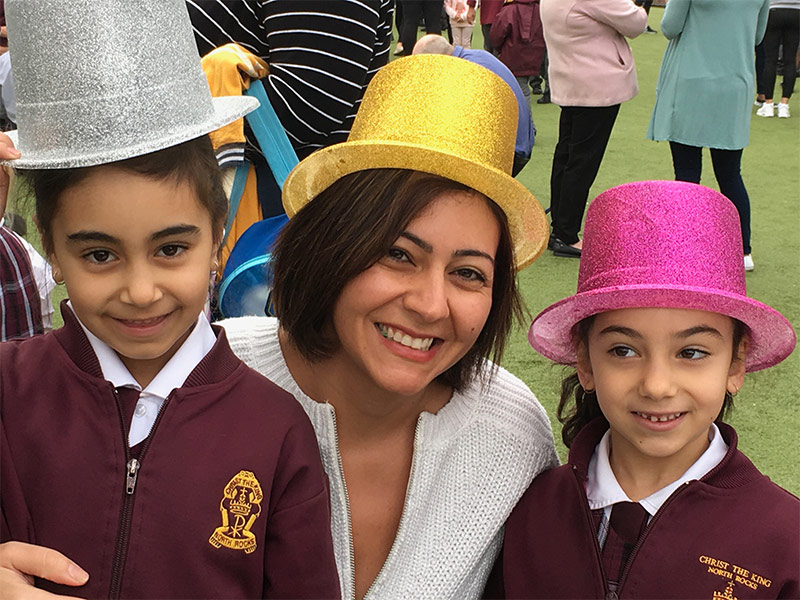 ---
Join one of our school committees
Fundraising Committee
The Fundraising Committee organise special days for our children during school hours e.g. Easter raffle, cake days, food days, Mothers' and Fathers' Day gift stalls, raffles etc. Please note that our most up-to-date policy for fundraising can be found on our Policies and Procedures page.
Social Committee
Our Social Committee organise social functions for parents, friends and children such as discos, trivia night, bingo, special luncheons, Mothers' Day, Melbourne Cup, all geared towards building community spirit
Parents Representative Council (PRC)
Have a say in your child's learning. Parents representatives from Christ the King attend a few meetings on a Diocesan level with parent representatives from other schools to discuss parent educational matters.
Fete Committee
These parent volunteers are instrumental in organising our Parish and School fete which falls every second year with the help of our parish and School community and friends.
Hospitality Team/Cuppa Crew
These parent volunteers coordinate morning teas for parents for after school-based celebrations (e.g. Father's Day Mass).
---
Support your child's learning

There are many ways in which parents can play a vital role in the educational development of children at home.
We believe that parents and carers play a key role in the education of their child, therefore, we have put together a number of suggestions for engaging with your child when it comes to their learning.
Talk with your child
Listen to them. Share the day's events, express feelings. What were the successes and difficulties? (Please seek clarification if unclear about any aspect of your child's learning / behaviour etc. especially given that new experiences are retold from their eyes and can sometimes be confusing)


Show interest
Be interested in their schooling. Communicate to the child and teacher that you are happy or concerned. Listen. Work with them. Interact at every opportunity.


Celebrate wins
Celebrate the little wins and the strengths of your child - each child learns at a different rate and no two children are the same.


Read together
Reading is a fundamental skill for comprehension and understanding. Read to your child and encourage them to read to you.


Recognise your child
Praise and affirm them at every opportunity, whether they received an award, a stamp or a congratulations.


Allow for independence
It's important to allow children to make choices and decisions when it comes to their education.
Start slowly
Do not over-commit your child with extracurricular activities. Start off slow!


Challenge your child
Challenge them to think logically/creatively, these are essential skills for today's workforce.


Encourage your child
Encourage them to take risks and to be confident, to try alternatives and to learn from their mistakes.


Guide your child
Teach them to reflect, pray and to thank God for their many talents and blessings.


Allow them:

to dream
to play
to enjoy
to wonder and imagine
to live life to the fullest.
to know God in their lives.



Work in partnership and support the school so that your child experiences a united approach.