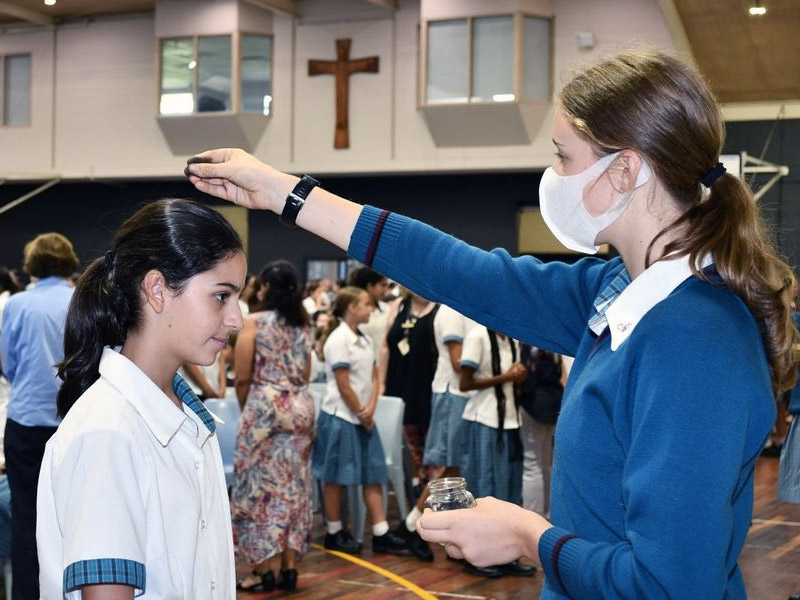 Schools across the Diocese have also hosted liturgies to commemorate Ash Wednesday.
Fr Carlos Walker IVE and Fr Omar Mazzega IVE from Our Lady of the Angels Parish, Rouse Hill, were seen celebrating with the junior and senior students at Santa Sophia Catholic College, Box Hill.
On Facebook, Catholic Education Diocese of Parramatta posted a video featuring students from Holy Family Primary School, East Granville, Delany College, Granville and Christ The King Primary School, North Rocks, explaining what Ash Wednesday means to them and what they're giving up for Lent.
The Lenten season is a 40-day period of fasting, prayer, penance, and reflection, ending with the Easter Triduum of Holy Thursday, Good Friday and Easter Sunday.