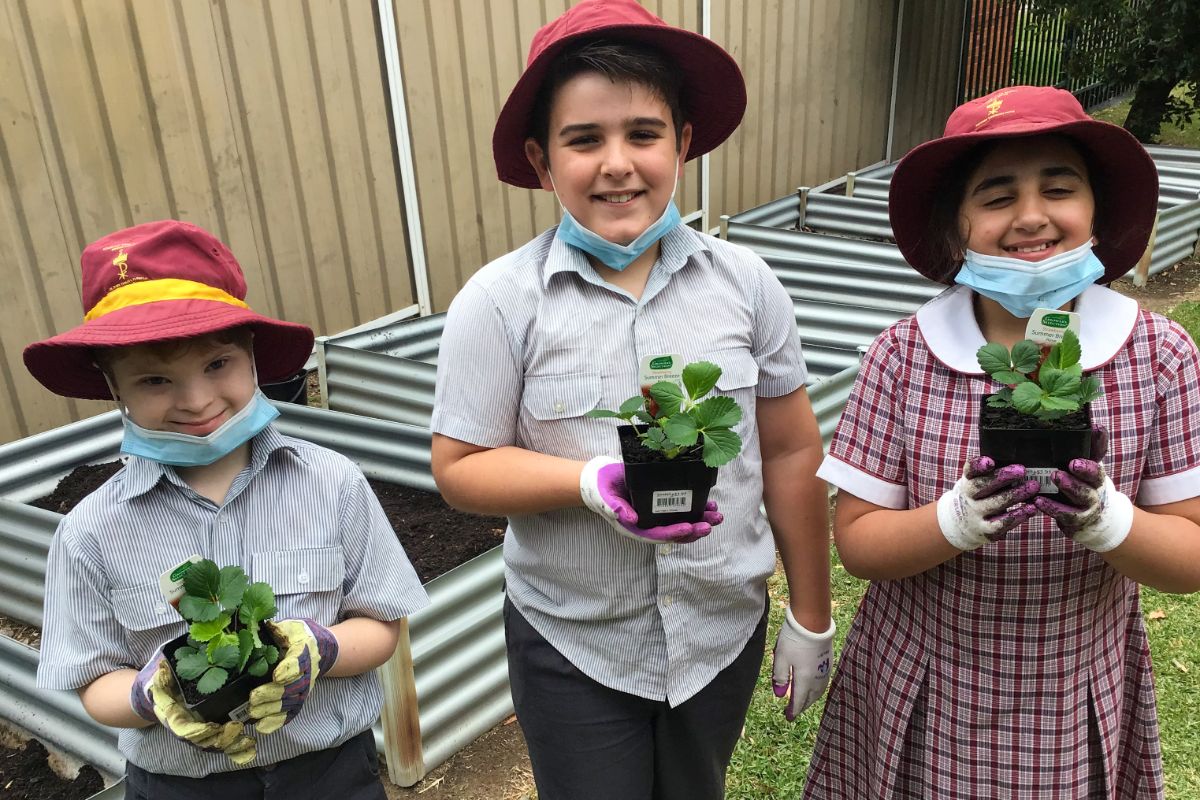 There's a magical garden at Christ the King Primary North Rocks. Much more than simply producing a bountiful supply of fruit and vegetables, it's nurturing community and inclusiveness while helping students' social skills, teamwork and learning flourish.
Freddy, Ruby and Ethan are three students who are really thriving and growing as learners through the fun gardening program.
"The idea of using the garden came about through our work with Ethan who is in Year 2 and has Down syndrome," explained Sandra Williams, Learning Support Teacher. "We wanted to find something that would help Ethan with his language and social skills, in particular with students from other grades."
Sandra, with the support of fellow Learning Support Teacher Ruth Evans, introduced a program where Ethan spends time in the garden and documents his experiences through an iPad diary. The diary helps Ethan learn about numbers, days of the week, words and phrases and that's where buddies Freddy and Ruby come in.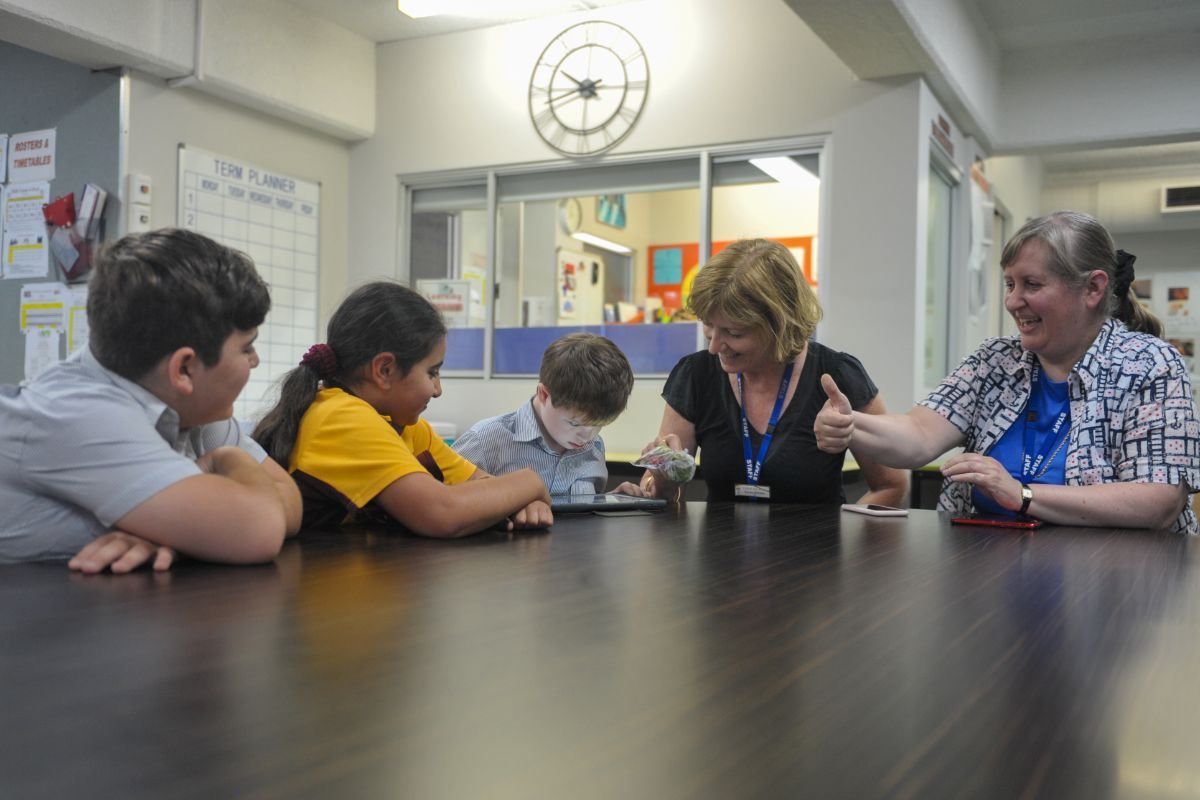 "We have fun getting on the iPad and making the diary," Freddy enthusiastically explains. "We'll get a photo, put the date at the top and then get a voice recorder and get Ethan to say something like, 'I was watering the garden'."
"Ethan learns the numbers and the days and we read to him and he will copy what we say," said Ruby. "I can help him when he says words too low, I can tell him how to say it louder."
"It's been lots of fun teaching Ethan how to pull stuff up," added Freddy. " And I also loved teaching him how to use the watering can, that was fun."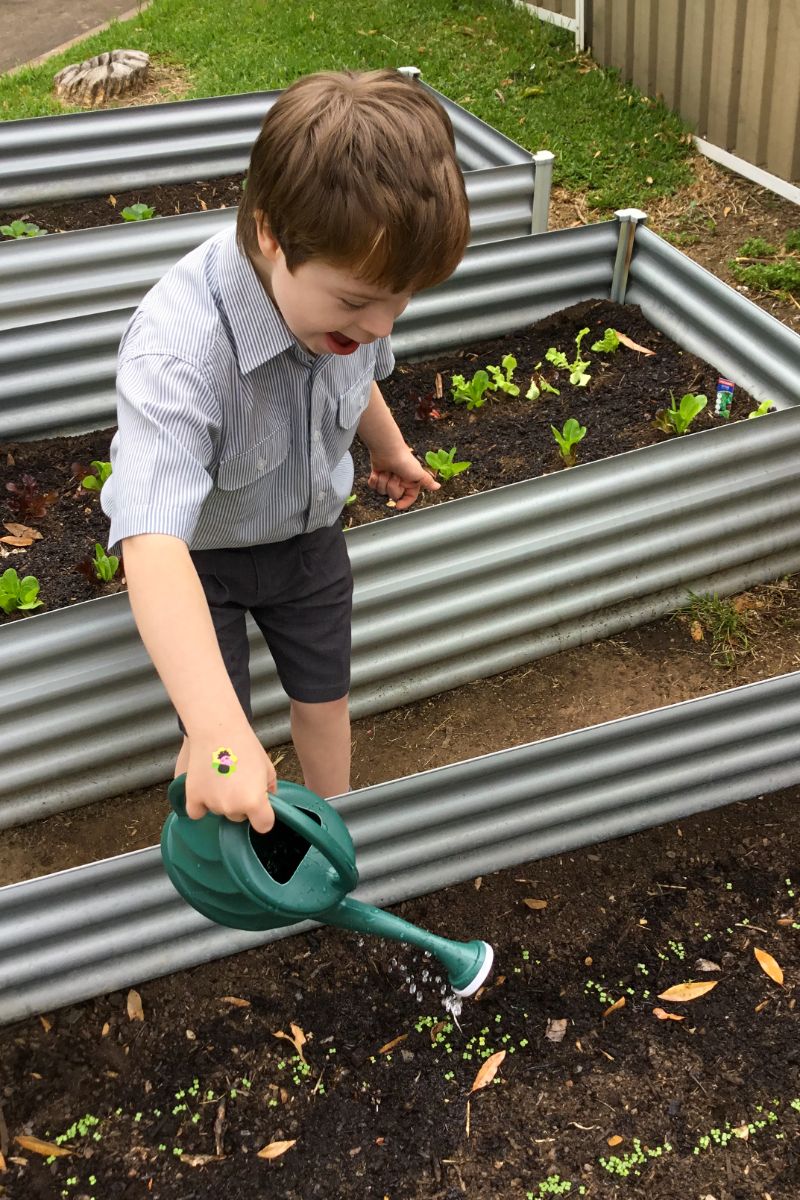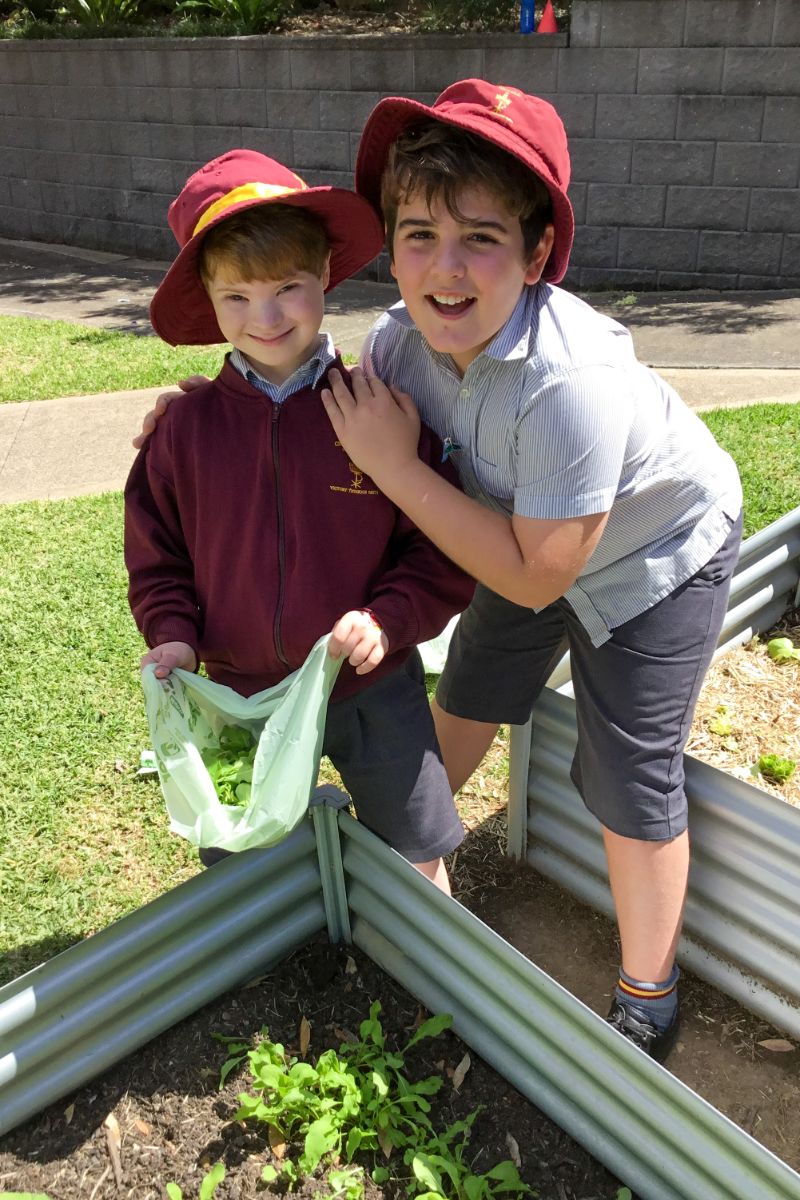 "Fun, fun," said an excited Ethan, highlighting his improving communication and social skills and the joy he gains from spending time with his buddies.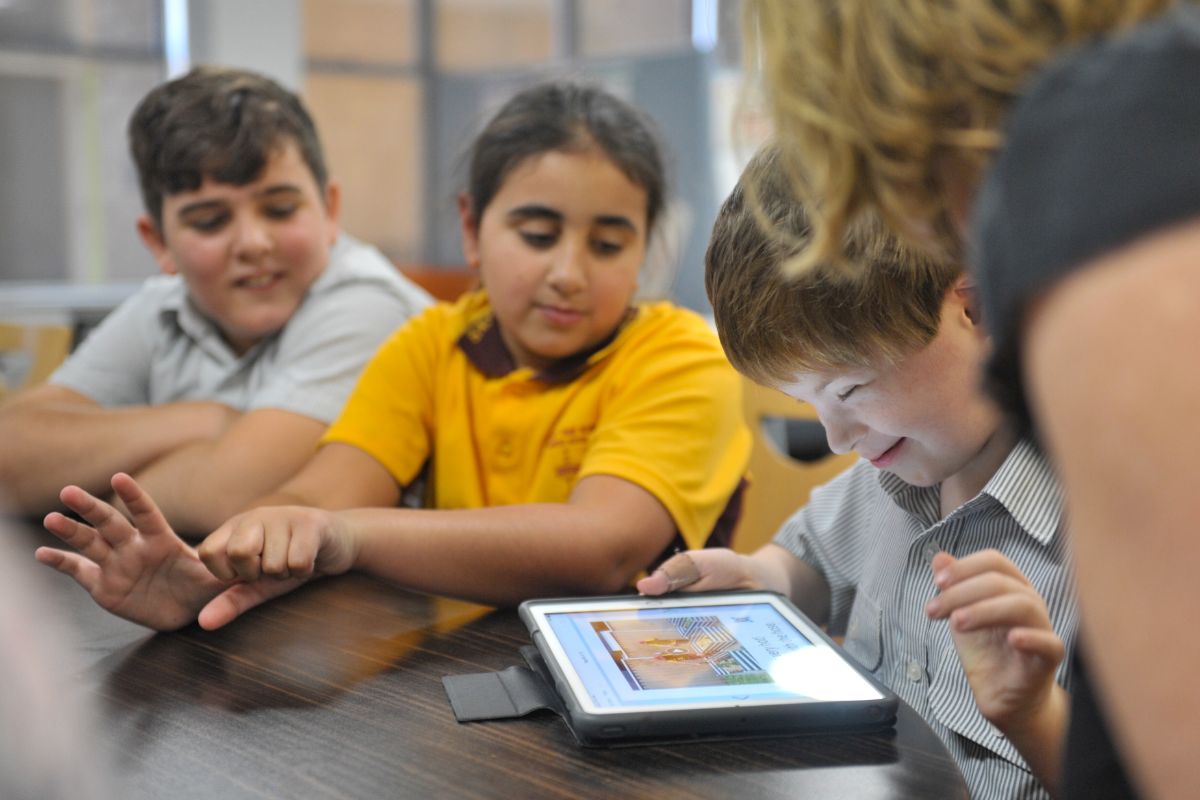 The diary is also printed out so Ethan is able to take it home to share with his family and continue his learning.
"The gardening project has had a very positive impact on Ethan and his schooling," said Scott, Ethan's father. "He's genuinely enthusiastic about his new gardening hobby and it has become a motivating focus for him. It has taught him about the value of working as part of a team and has also emphasised to him the value of celebrating achievements like when the plants begin to sprout or when the food is ready to be picked."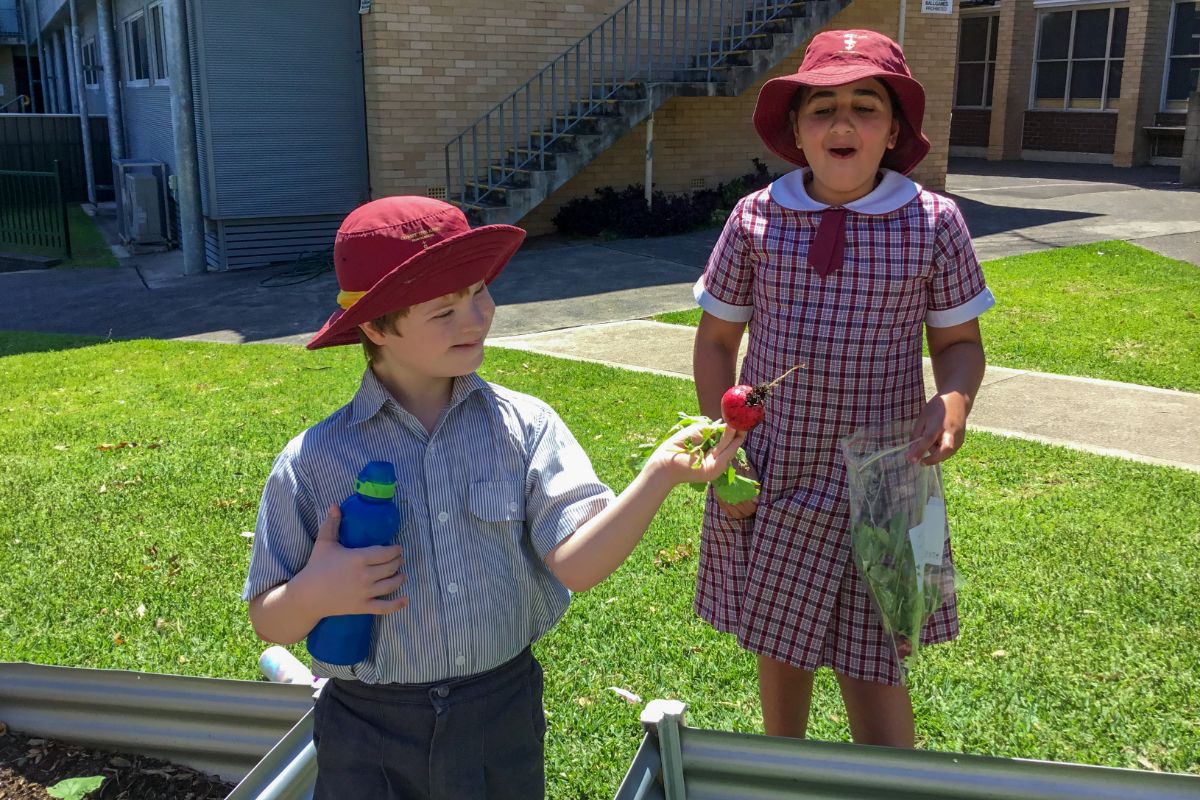 "It's been so incredibly rewarding," said Sandra. "Ethan has gone to the Principal, the Assistant Principal, his teachers with bags of vegetables. Just that smile when he hands them over, he's so proud of what he's achieving."
"We're going to donate them to people that need it the most, need the money the most," said Ruby.
Freddy was especially excited about sharing with the community and loved the idea of dipping strawberries in chocolate.
"We can sell some and raise money for charity or maybe give them to people who really need it," he said.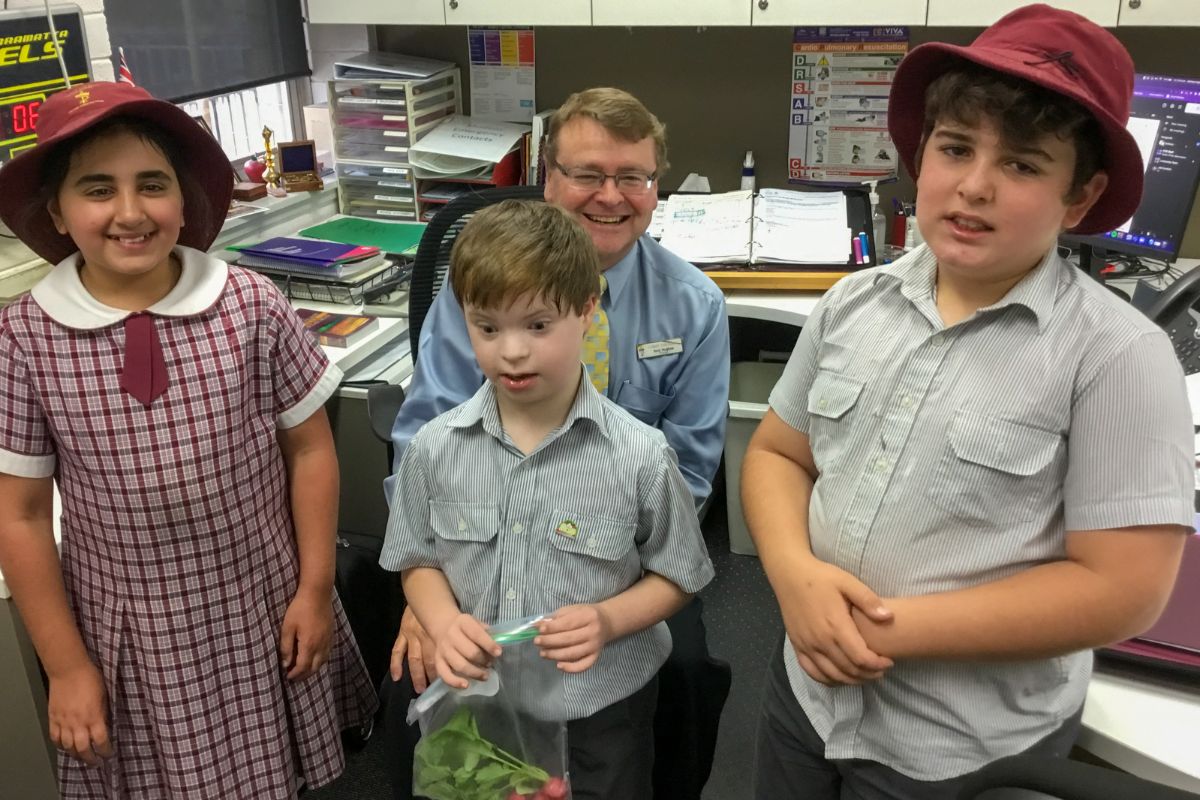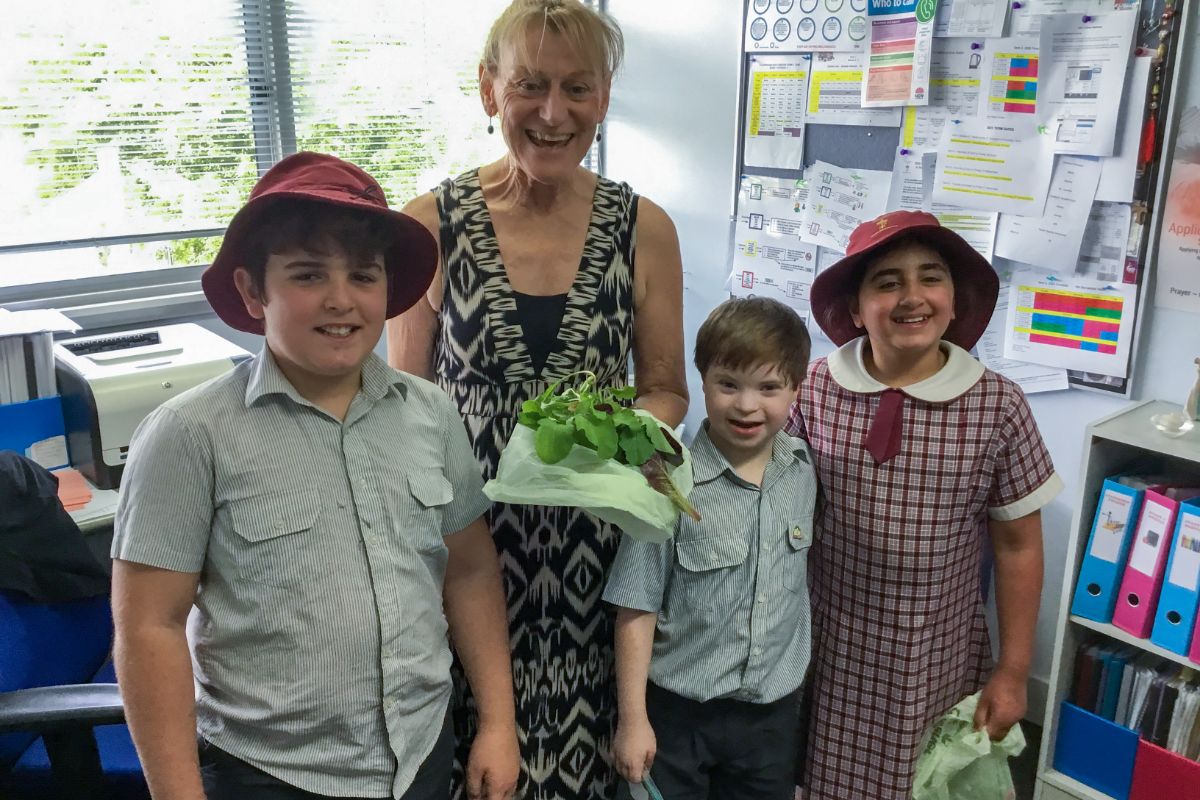 Along with Ethan, the impact on Ruby and Freddy has been considerable.
"This has really helped bring out Freddy's confidence," said Sandra. "Both he and Ruby are able to show responsibility, be good role models and by mentoring Ethan, it's helped their own development and education more than they realise. Their teachers are seeing how much of a confidence boost they've got from this. Their engagement levels have improved so much as well."
"We have noticed a change in her enthusiasm towards attending school," said Ruby's father Joseph. "It used to be hard to get much out of her when she came home but now she comes home excited to tell me all about the garden and what she, Freddy and Ethan have planted. Just the other day she told me she, Ethan and Freddy have plans to open up a restaurant one day."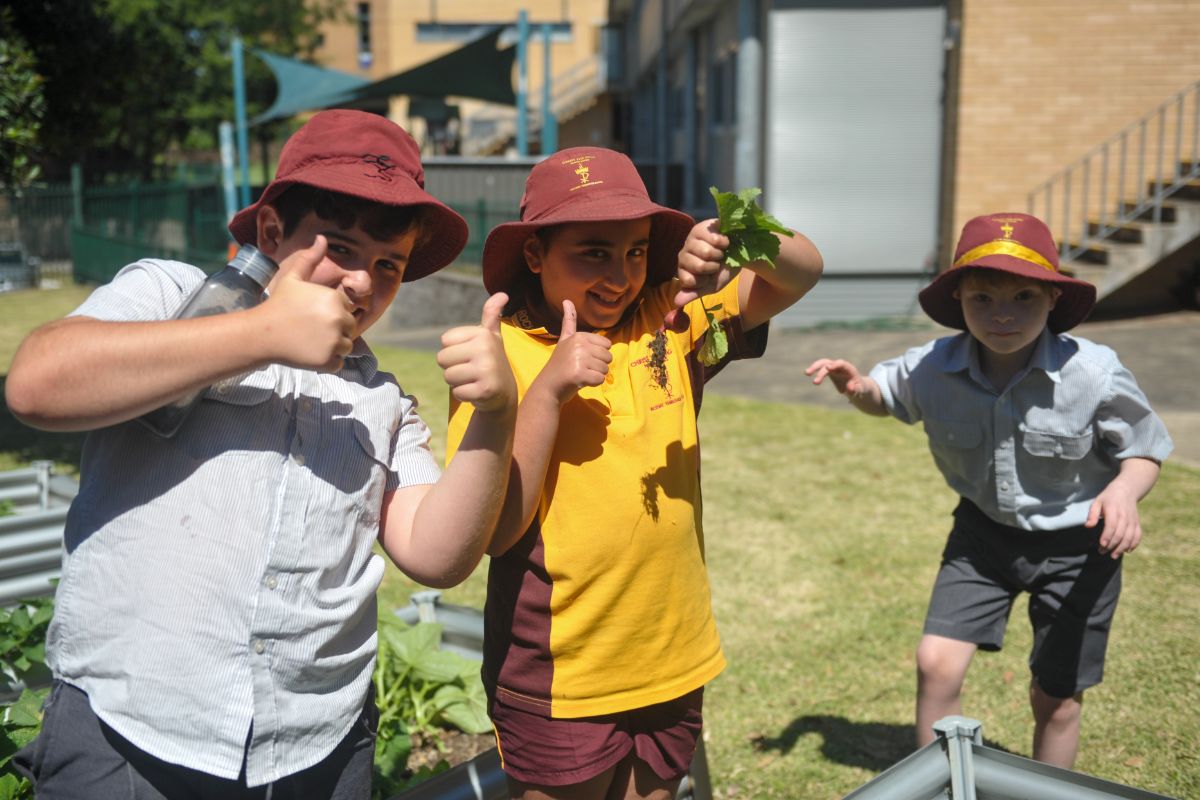 Students from all grades have enjoyed working on their gardens, from cultivating the soil, planting seeds, watering and watching fruit, vegetables and plants grow and finally harvesting the produce so they can share it with their community.
"Our vegetable gardens have enhanced the social skill development of many of our students, engaging them with staff and other students working in collaboration to achieve a collective goal," said Principal Tony Hughes.
Students are also noticing Ethan thriving as he continues developing new relationships through the school.
"Ethan has really grown in confidence through the garden project," said Year 2 teacher Erin Wynne. "He loves sharing his garden news with his Year 2 classmates."
"With Ruby's help, on Ethan's birthday, we presented his diary to his class on the big screen and all the children heard Ethan repeating the words and the lines that he'd been working on," said Sandra. "They saw the pictures of all the things in the garden. And Ethan's face, he was beaming - it was very moving to see.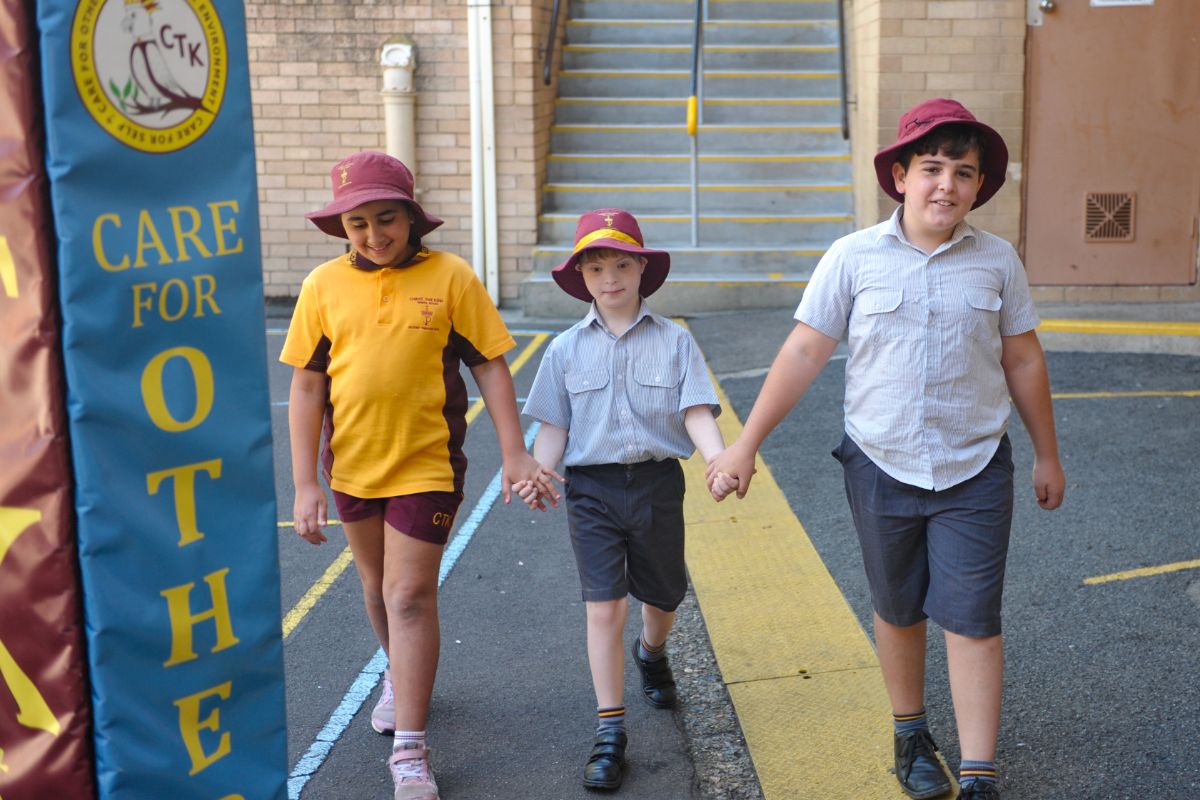 ---
Learn more about Christ the King Primary