In Religious Education this term Year Two are learning about how Jesus lived his life as an example, showing us how to live and treat people equally with respect and dignity. The students are learning about how and why we should show love to our neighbour.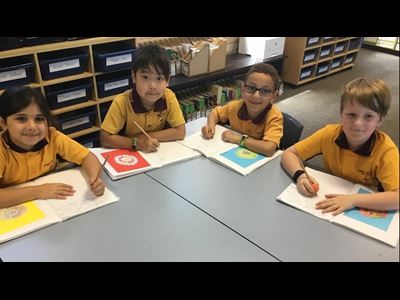 In pairs, students brainstorm the question "Who are our neighbours?"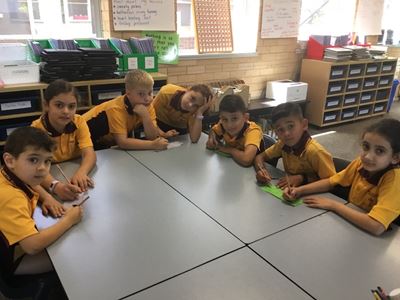 Students writing a short definition of what a neighbour is?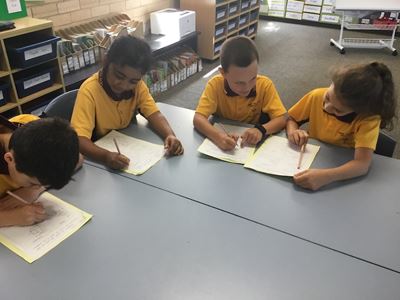 Students brainstorm and record the needs of neighbours.
In groups children are preparing to present a bible story, parables or miracles, that demonstrate how Jesus helped his neighbours in words and actions.